Sunday July 10, 2016
New England News: Jeremiah McCabe lands in Easthampton this week!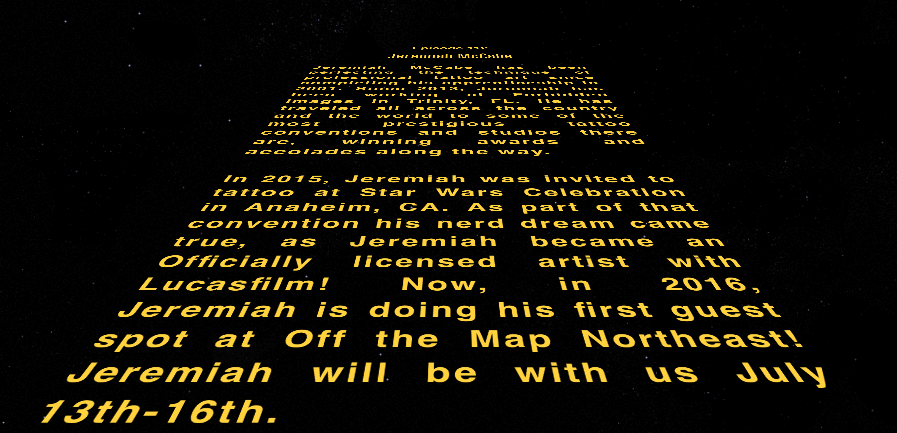 ---
Jeremiah McCabe has been perfecting the technique of professional tattoo art since completing his apprenticeship in 2001. He learned to tattoo from Perry Stratton in Lapeer, Michigan. Jeremiah worked with him until moving to Florida in 2007. When he reached Florida he started working with Litos.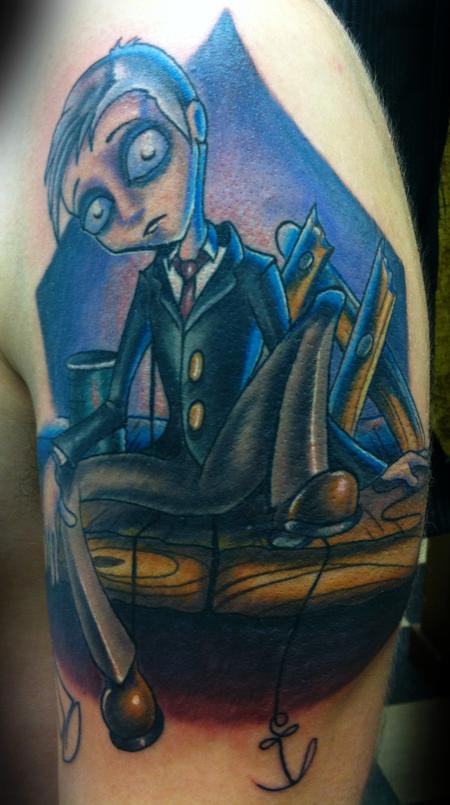 This is where he started his journey into realism. Jeremiah spent the next four years mastering the art of realism in his tattoo work. In 2011, Jeremiah felt as if there was more out there for him and decided to move again; and found himself working with a few of his good friends. With this move he was able to start focusing on the type of art that he loved the most - new school.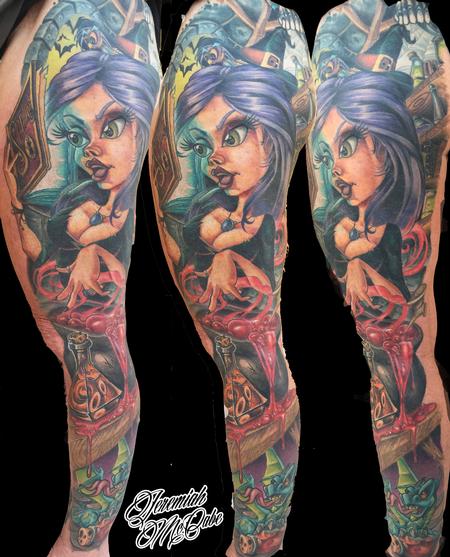 New school art to Jeremiah really gives him the freedom to use his imagination and push himself to become more creative. The best thing about being a tattoo artist for Jeremiah is that he gets an opportunity to travel all over this world and he really loves what he does. He gets to push himself each day to become better and use his imagination to help others express themselves through body art. Jeremiah is willing to take on anything that he has placed in front of him; with this motivation he feels that each person that sits in front of him gives him the opportunity to become a better artist.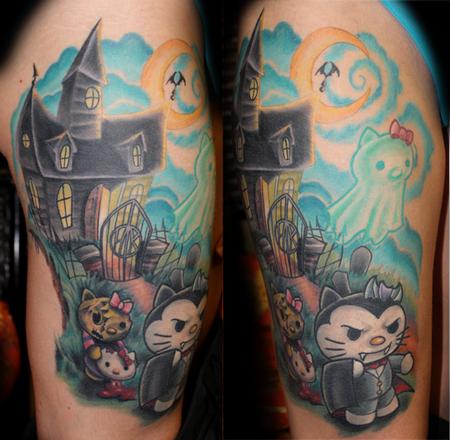 Since 2013, Jeremiah has been working at Forbidden Images in Trinity, FL with Litos, Julie, Frank, and Steve and continuing to evolve his style even further. Along with making the move to Trinity, 2013 was the beginning of Jeremiah's tattoo travels. He has traveled all across the country and the world to some of the most prestigious tattoo conventions and studios there are, winning awards and accolades along the way. From the Ink Life tour, to Seattle, to his hometown Motor City tattoo expo (in Detroit) has had the honor to tattoo alongside some of the industries greats. The international scene is also no stranger to Jeremiah's brand of artwork. He's been invited to work in top conventions in England, France, and Switzerland over the past two years and continues to plan more international exploits in the future.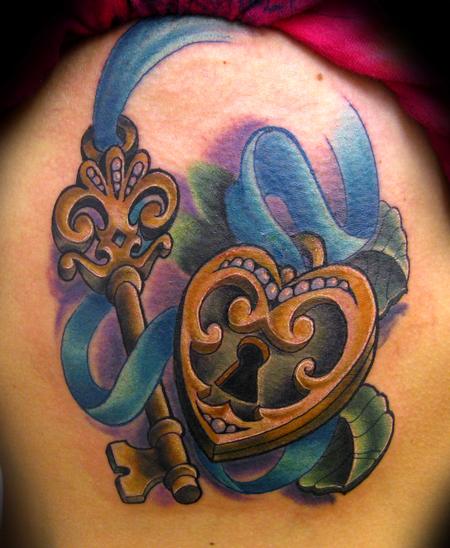 Then in 2015, Jeremiah was invited to tattoo at Star Wars Celebration in Anaheim, CA. As part of that convention his nerd dream came true, as Jeremiah became an Officially licensed artist with Lucasfilm!
Now, in 2016, Jeremiah is doing his first guest spot at Off the Map Northeast! Jeremiah will be with us July 13th-16th.
Give us a call at (413) 527-6574 to book some time with him while he is here!
Off the Map LIVE is webcast every Monday from Off the Map in Easthampton Massachusetts! Check out past episodes on our YouTube channel, and visit TattooNOWTV.com for more info.