Thursday June 30, 2016
NORTHWEST NEWS: Live streaming
Recently, at our Northwest studio, we have been experimenting through live streaming with some very positive results. The live streaming began with a drawing session from resident artist Laura Jade which allowed the viewer to see the process she goes through when creating a stencil for her client's tattoo. We then followed up by streaming two tattoo sessions, one from Laura and another from Jeff Gogue. The latter included audio and live Q&A from our Facebook viewers. So far, every event we have streamed has garnered more viewers than the last and we have continued to revise the format to make the viewing more interactive with the audience. Live streaming has been a fantastic medium for our artists to reach many people, from casual viewers, to tattoo collectors, to their peers within the industry. We look forward to adding live streams to our regular activities and hope that many of you continue to take the time to view.
Resident Artist Laura Jade live stream drawing screenshot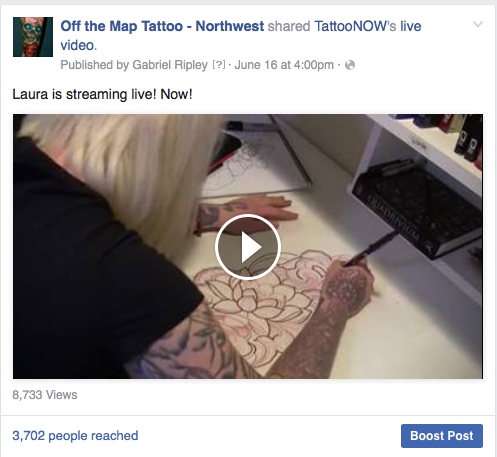 Laura Jade tattoo stream screenshot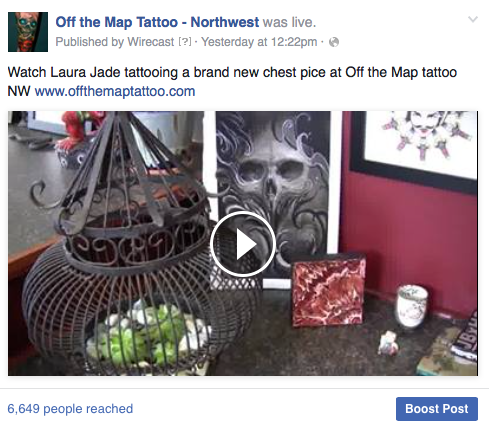 Jeff Gogue tattoo stream screenshot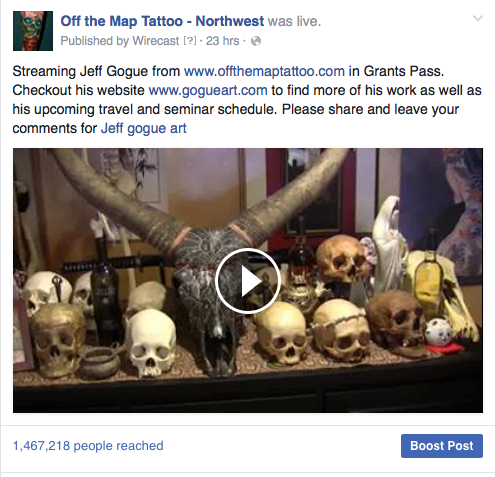 Off the Map LIVE is webcast every Monday from Off the Map in Easthampton Massachusetts! Check out past episodes on our YouTube channel, and visit TattooNOWTV.com for more info.