Monday June 27, 2016
Northwest News, Guest Artist Spotlight: Jayme Goodwin
In a few short weeks we will, once again, be joined by an incredible artist and regular guest at our Northwest studio; Jayme Goodwin. Jayme has become a frequent visitor at our studio and we always look forward to seeing the pieces he completes while here. Over the years, Jayme has built a strong client base at his home studio, Blue Rabbit in Sacramento where he has completed several large scale pieces. Jayme will be joining us from 07/5-07/23.
Completed Back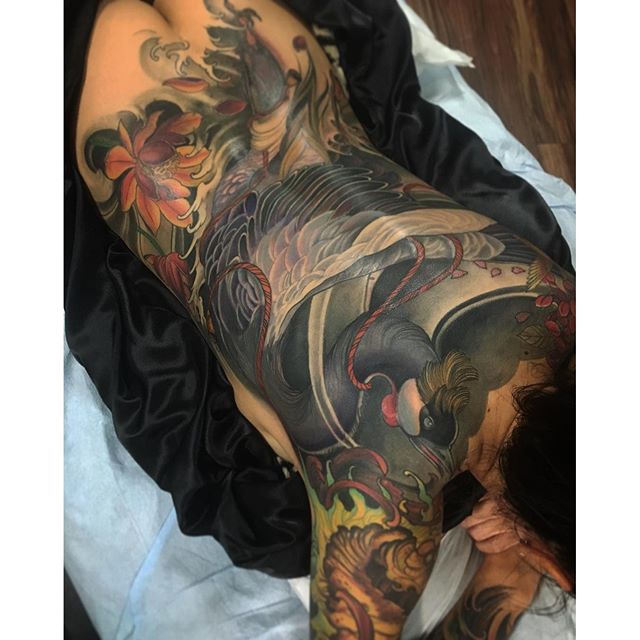 In Progress Torso
In Progress Body Suit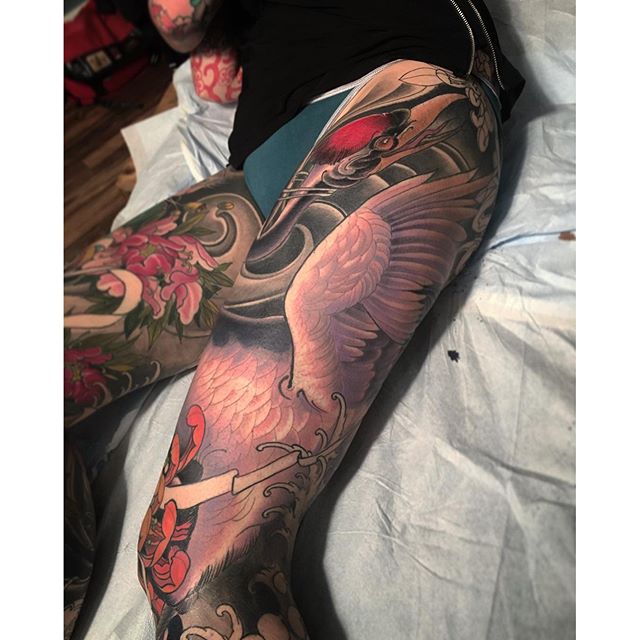 Back Piece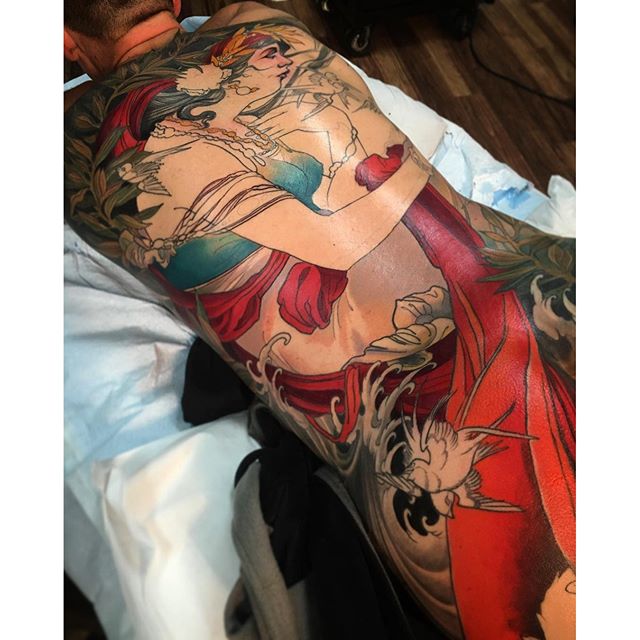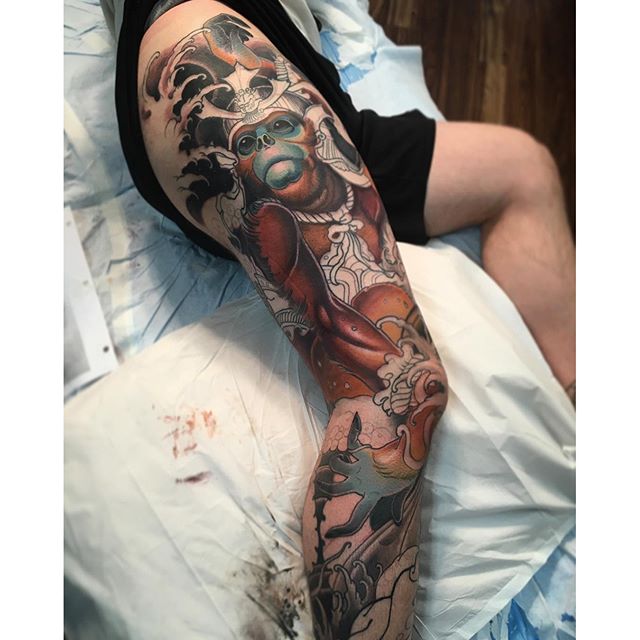 Off the Map LIVE is webcast every Monday from Off the Map in Easthampton Massachusetts! Check out past episodes on our YouTube channel, and visit TattooNOWTV.com for more info.