Friday June 24, 2016
New England News: NEW CLIENT Gift Certificate Sale! This weekend only!
Need a little incentive to take the leap on that new tattoo? Have you been following Off the Map Tattoo but haven't been in to meet with us yet? We want YOU! This weekend only, we are running a special gift certificate promotion for NEW CLIENTS! Purchase a $100 Off the Map gift certificate and receive a $50 gift certificate for FREE! Call 413-527-6574 or swing by the studio to purchase your gift certificate and book a free consultation to chat about your tattoo plans!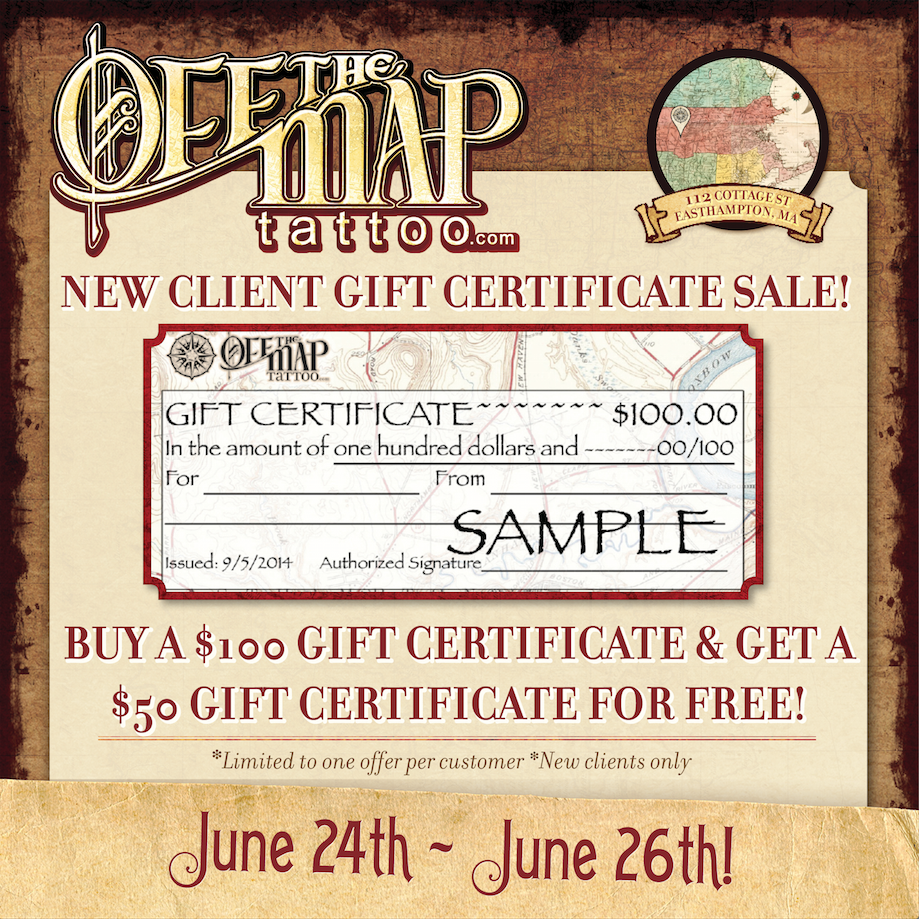 *Limited to one offer per customer *New clients only
Off the Map LIVE is webcast every Monday from Off the Map in Easthampton Massachusetts! Check out past episodes on our YouTube channel, and visit TattooNOWTV.com for more info.