Saturday May 28, 2016
Northwest News: Full Booths and Impromptu Stations
The last Saturday of May and our NW location is packed with guest artists! Every artist in the shop is busy tattooing today and we are so full we had to build and impromptu station for guest Rudy Lopez. Things return to normal to close out the month, with the exception of Rudy who will be with us through June 6th.
Eddie Zavala tattooing a client's foot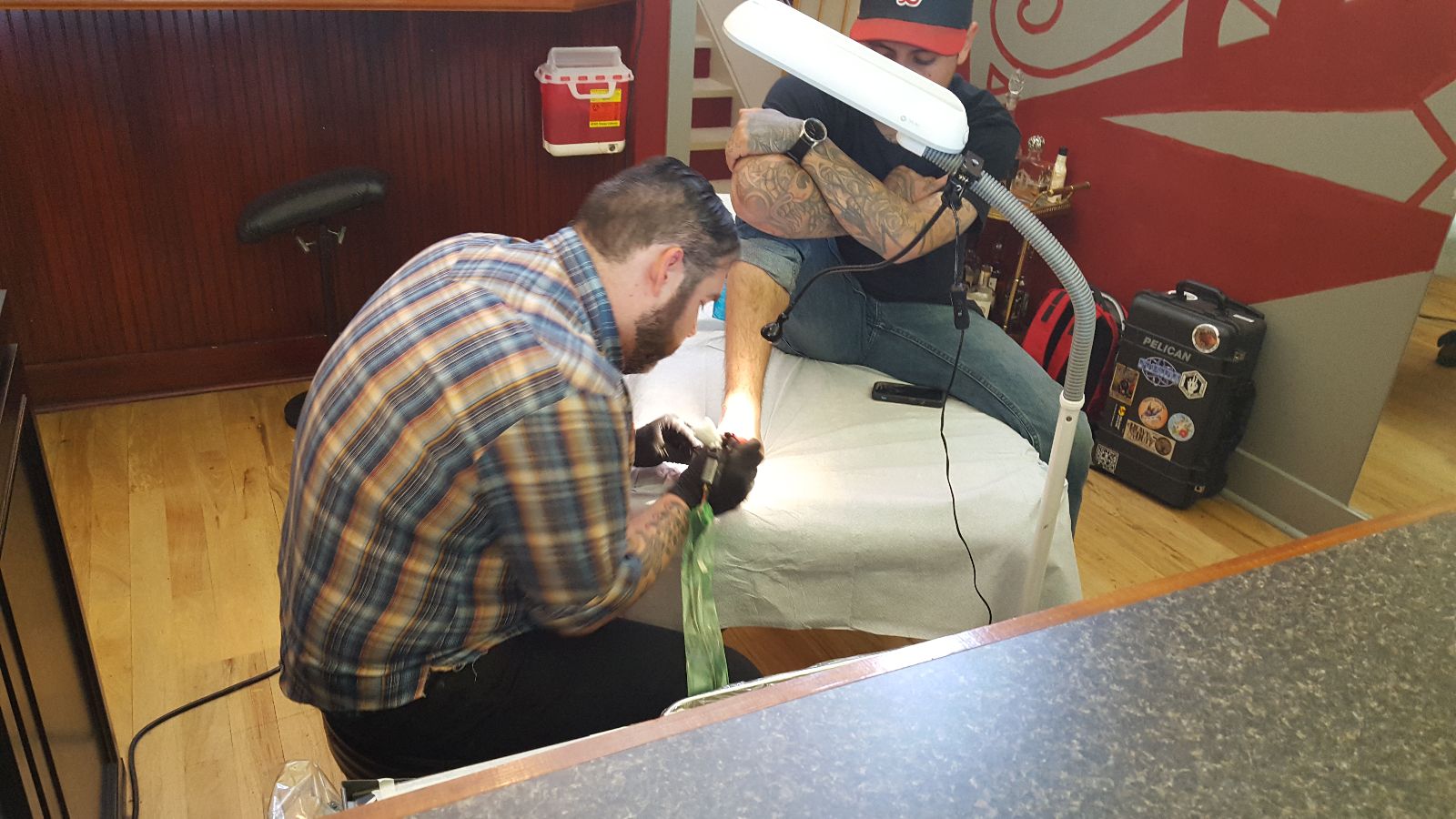 Jon Highland working on a shoulder/chest piece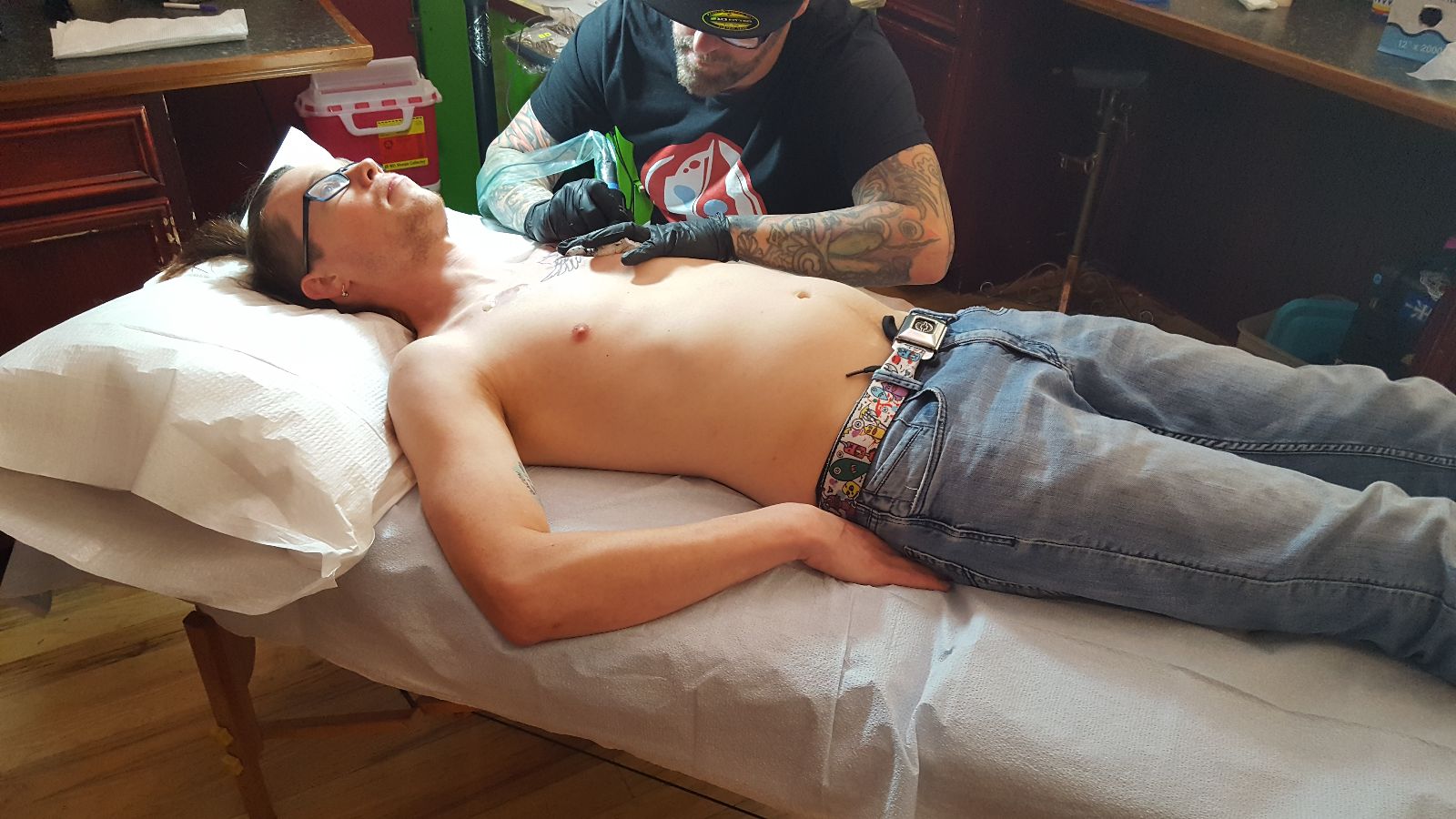 Dave Koenig working on a front torso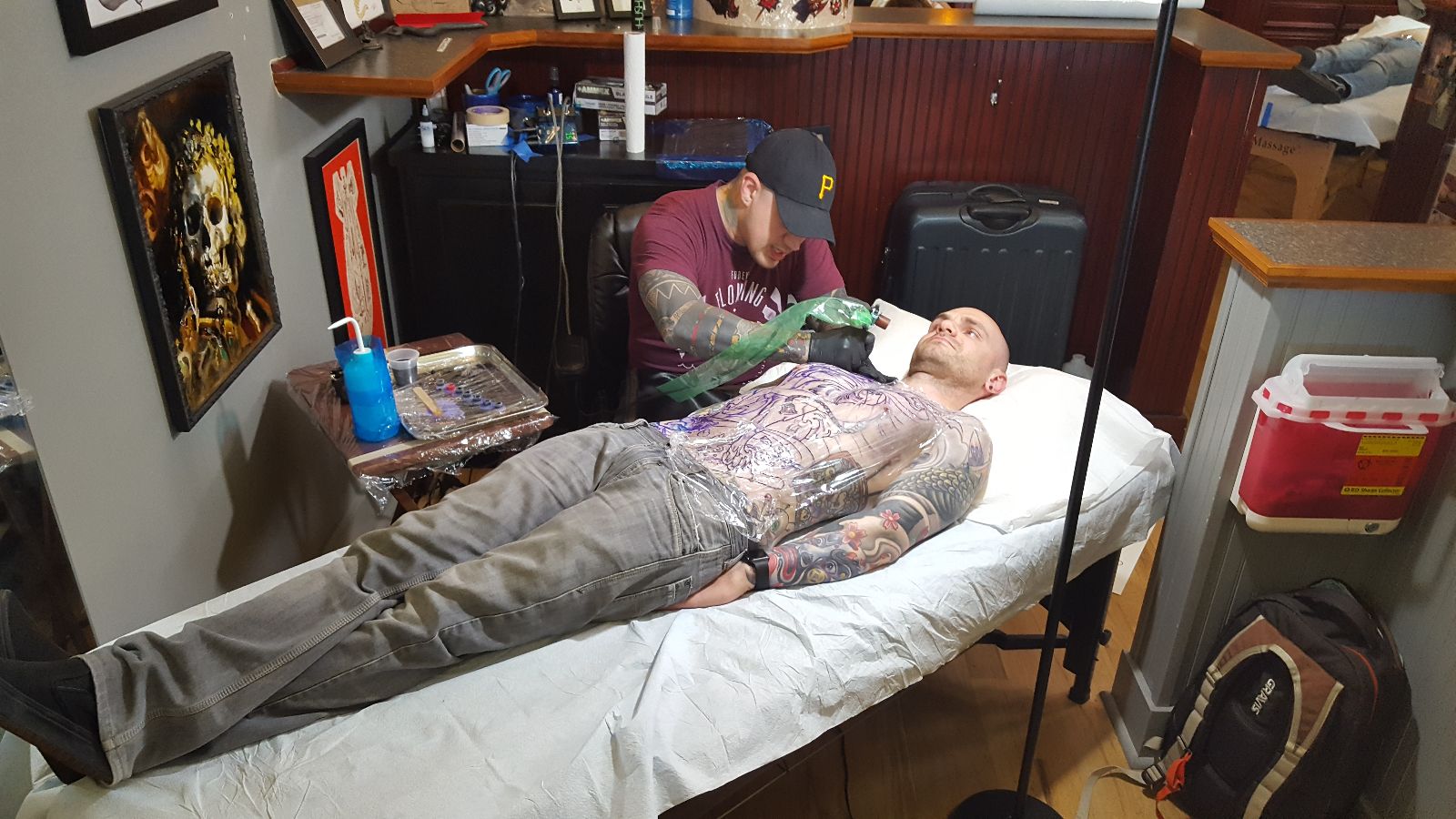 Rudy working on a forearm piece in his impromptu station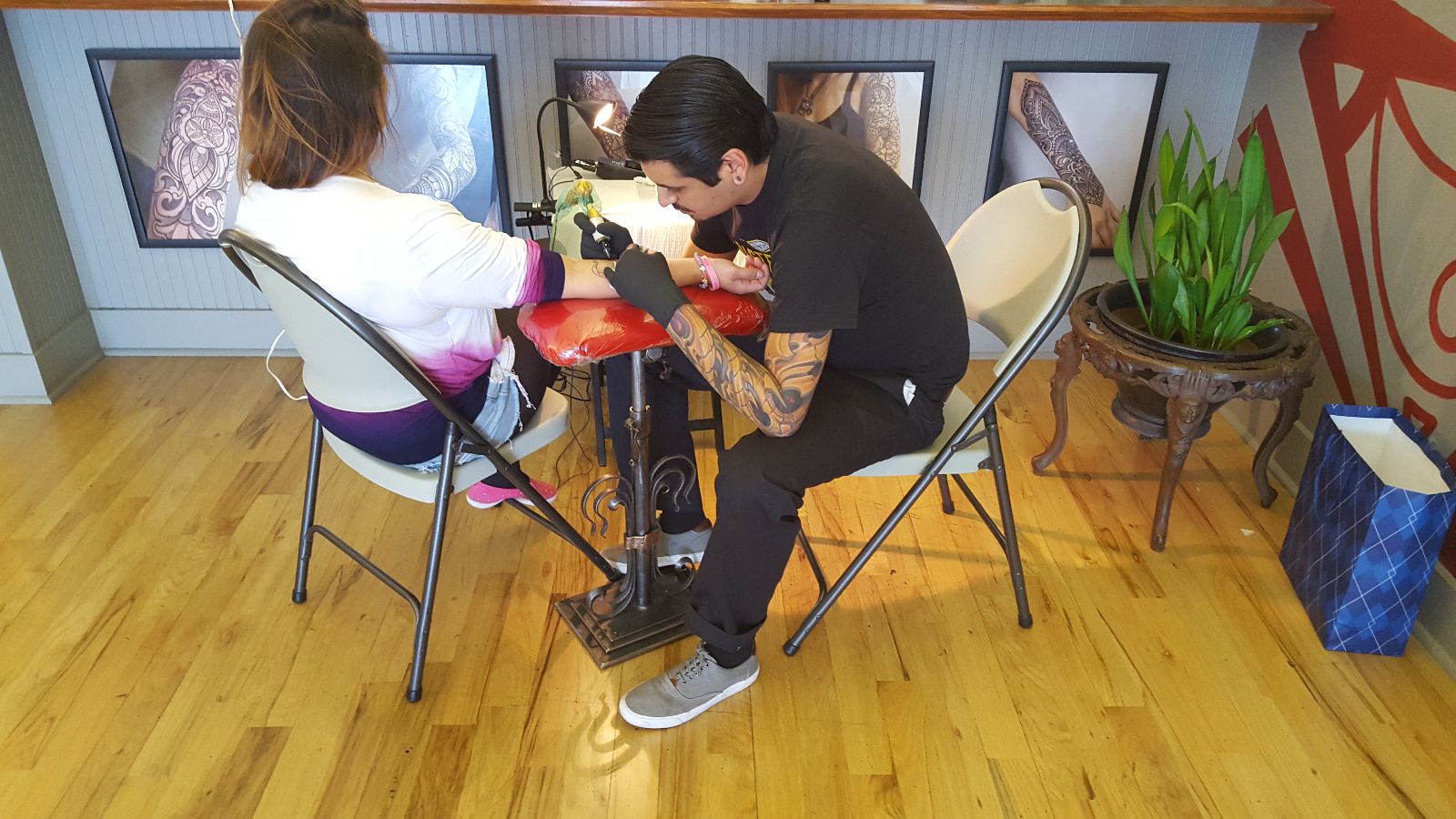 Our resident artists are hard at work too. Haley Gogue working on an inner arm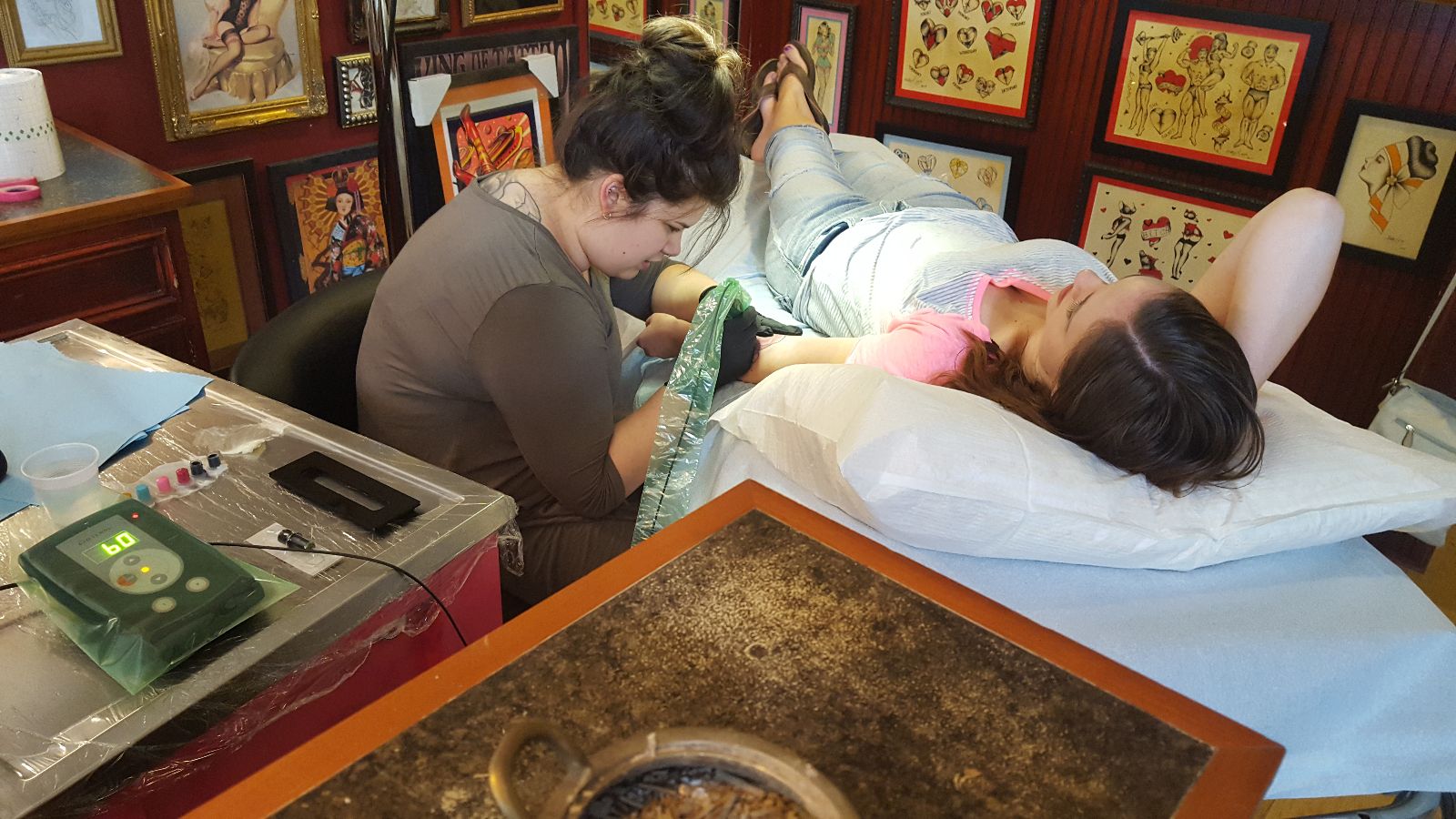 Resident artist Laura Jade working on a half sleeve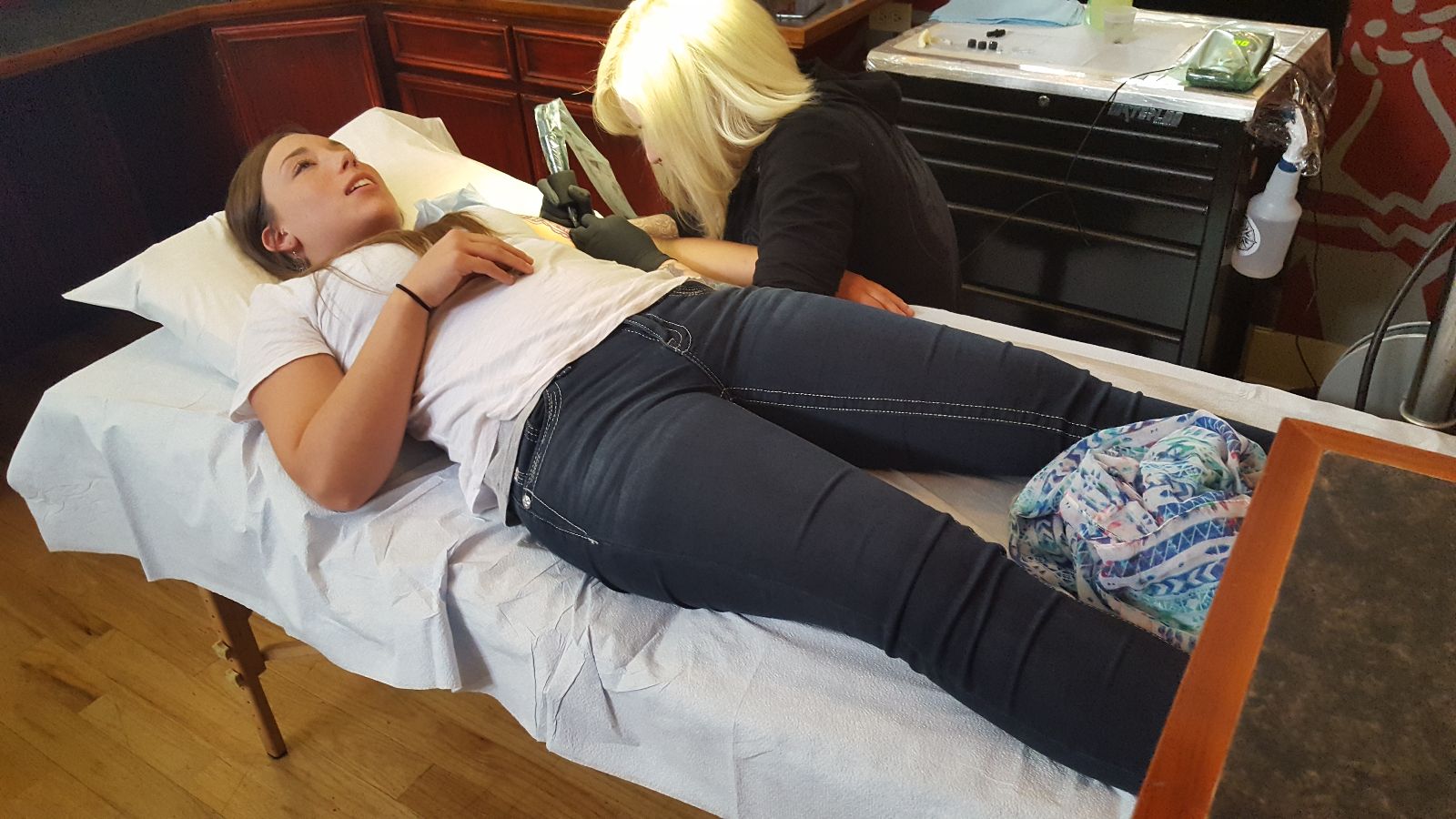 Off the Map LIVE is webcast every Monday from Off the Map in Easthampton Massachusetts! Check out past episodes on our YouTube channel, and visit TattooNOWTV.com for more info.