Thursday May 5, 2016
Northwest News: Up Next, Yorick Fauquant!
We are excited to welcome guest artist Yorick Fauquant to our NW studio. Yorick will be with us from 05/09-05/15. Yorick tattoos in France and Barcelona. Yorick Fauquant is a French tattoo artist who has been tattooing for the past 14 years. He went to a prestigious art school, the Institute de Saint Luc in Belgium, and was apprenticed for tattooing by the renowned Jef Palumbo (La Boucherie Moderne). Yorick draws his main inspiration from Art Nouveau but also enjoys sacred geometry, Japanese style, realism, and new school.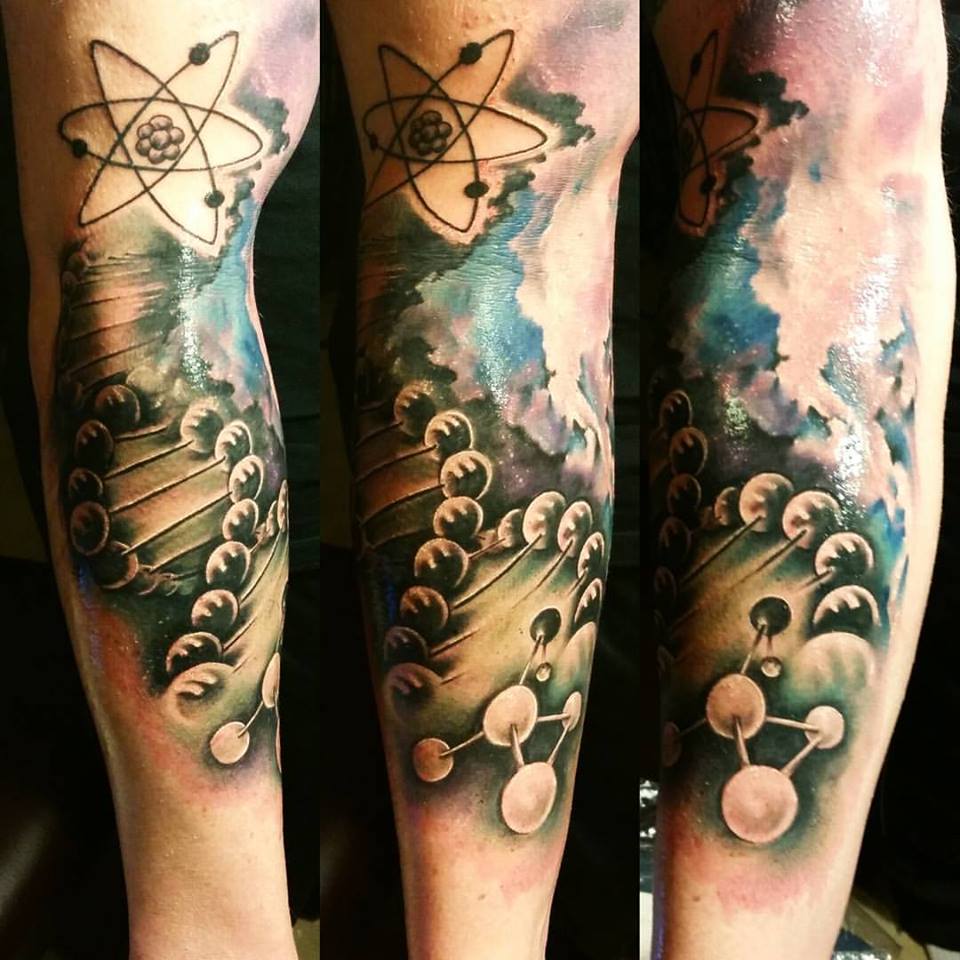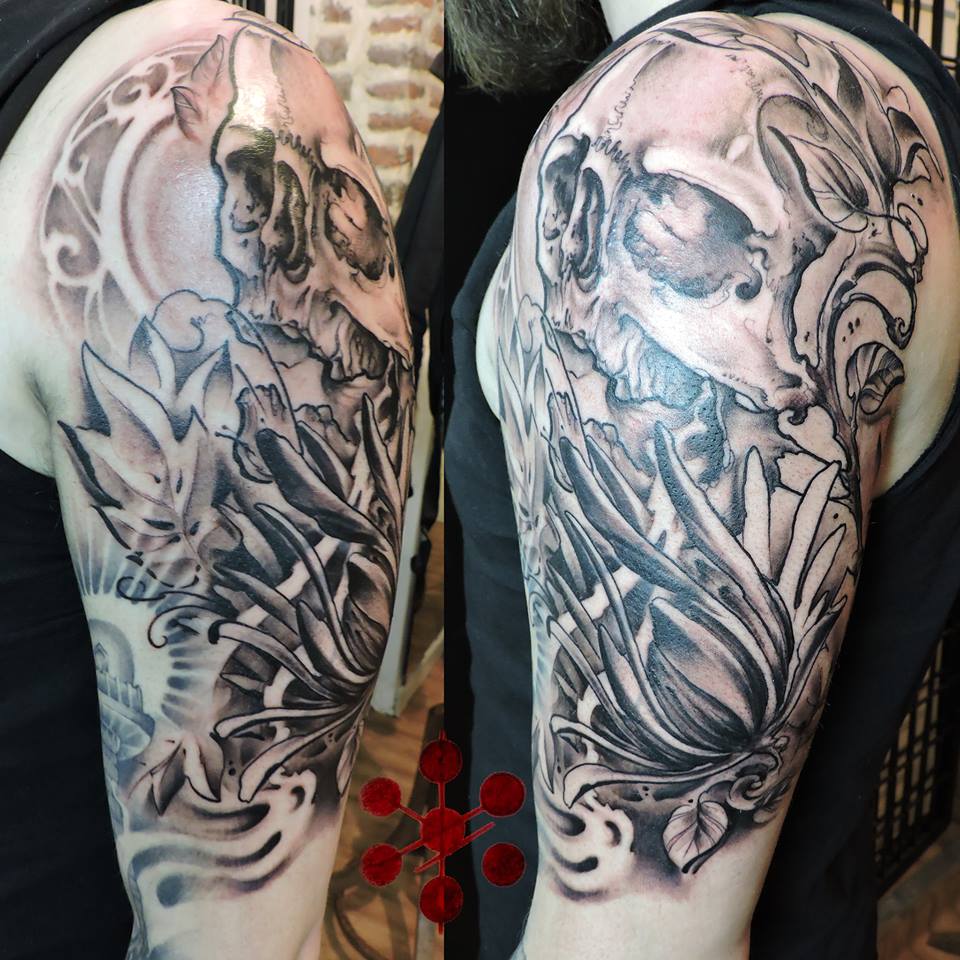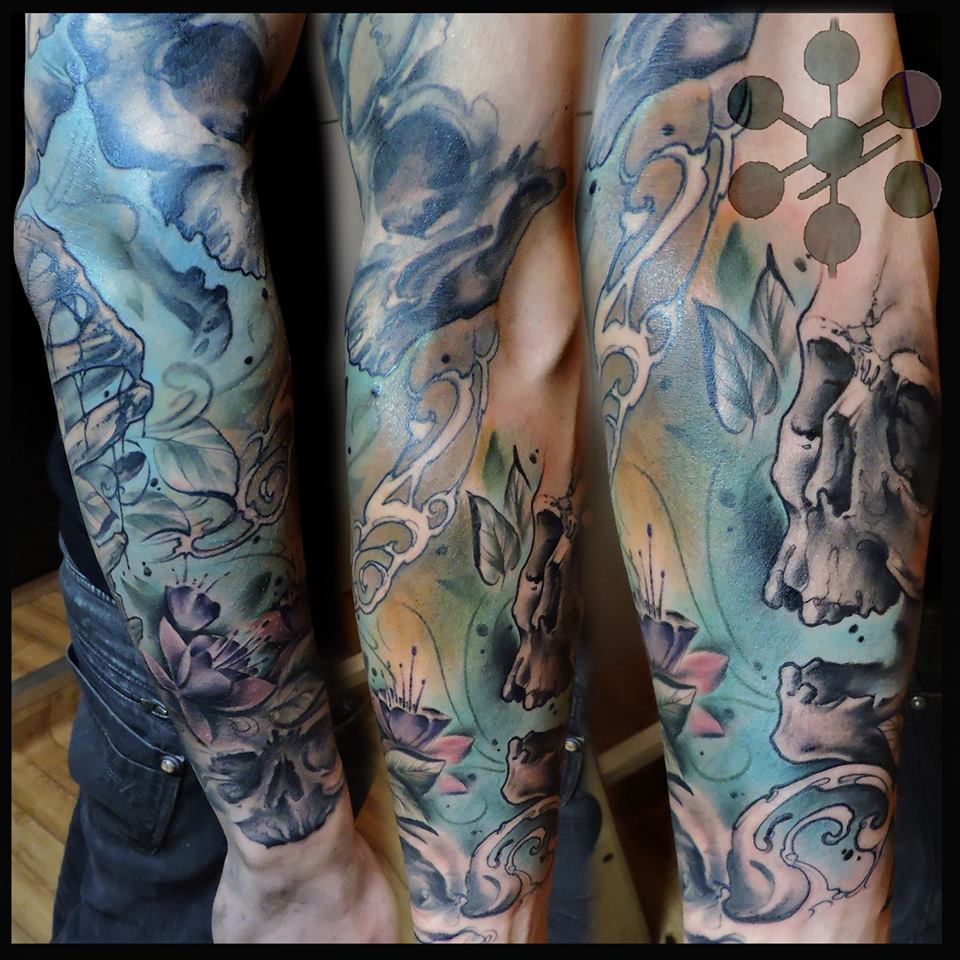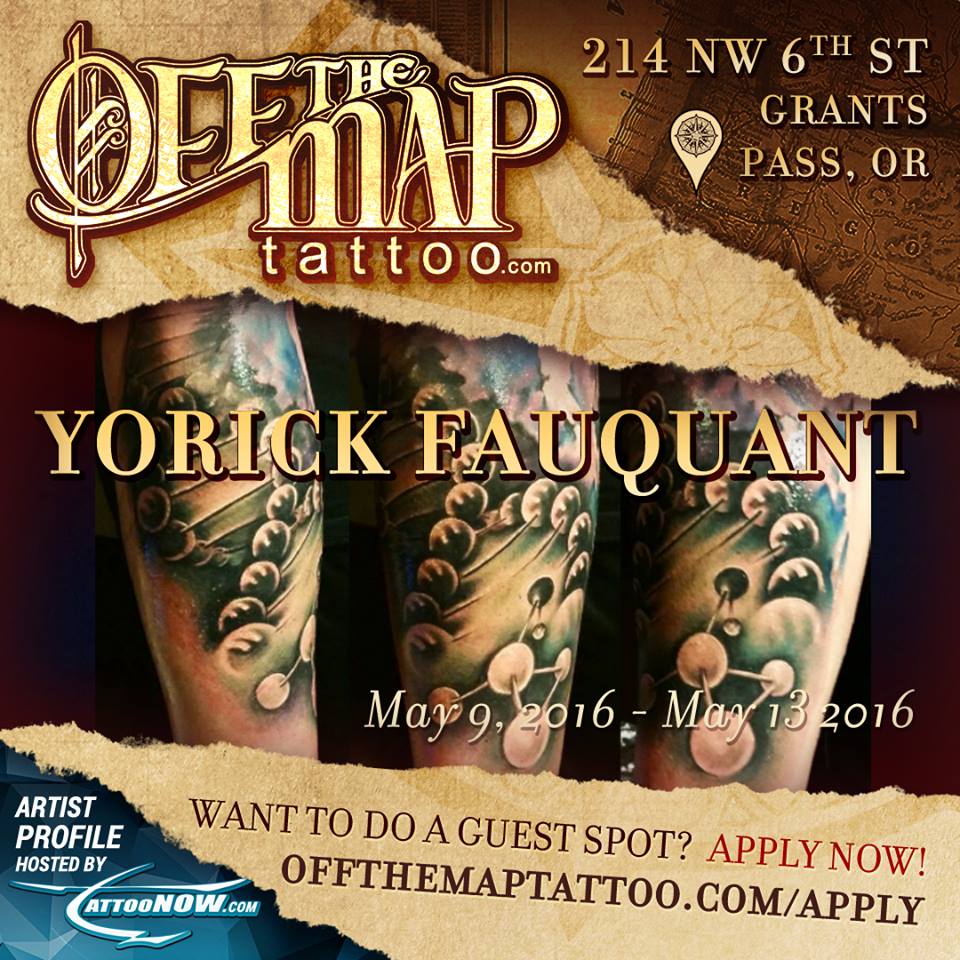 Off the Map LIVE is webcast every Monday from Off the Map in Easthampton Massachusetts! Check out past episodes on our YouTube channel, and visit TattooNOWTV.com for more info.