Wednesday May 4, 2016
New England News: FREE Apprentice TATTOO Day in Easthampton on May 12th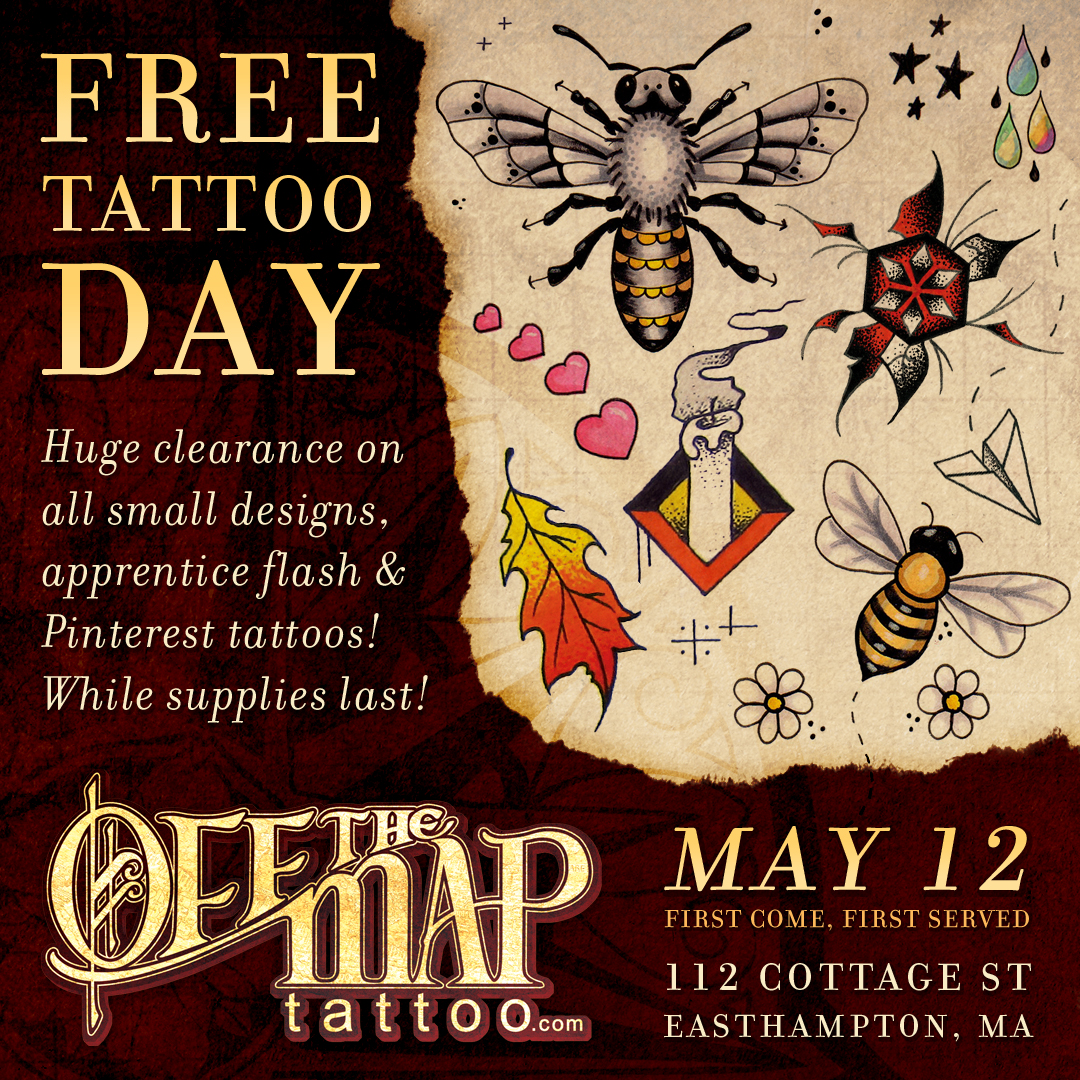 Yes, you read that correctly:
Free Tattoo Day!

We have two apprentices that we are ready to unleash upon the world - Kellsey Mull and Dedleg! These two will be tattooing you for free on Thursday, May 12th beginning at 11am.
They will have several flash designs available (some can be seen below), and will be able to take on designs you bring in, with the approval of their mentors, dependent on size, complexity and time. These will be one-shot tatoos only.
You can check out their work on social media and get a feel for the style of their art and designs. They have both been working really hard and progressing really well so we knew it was time.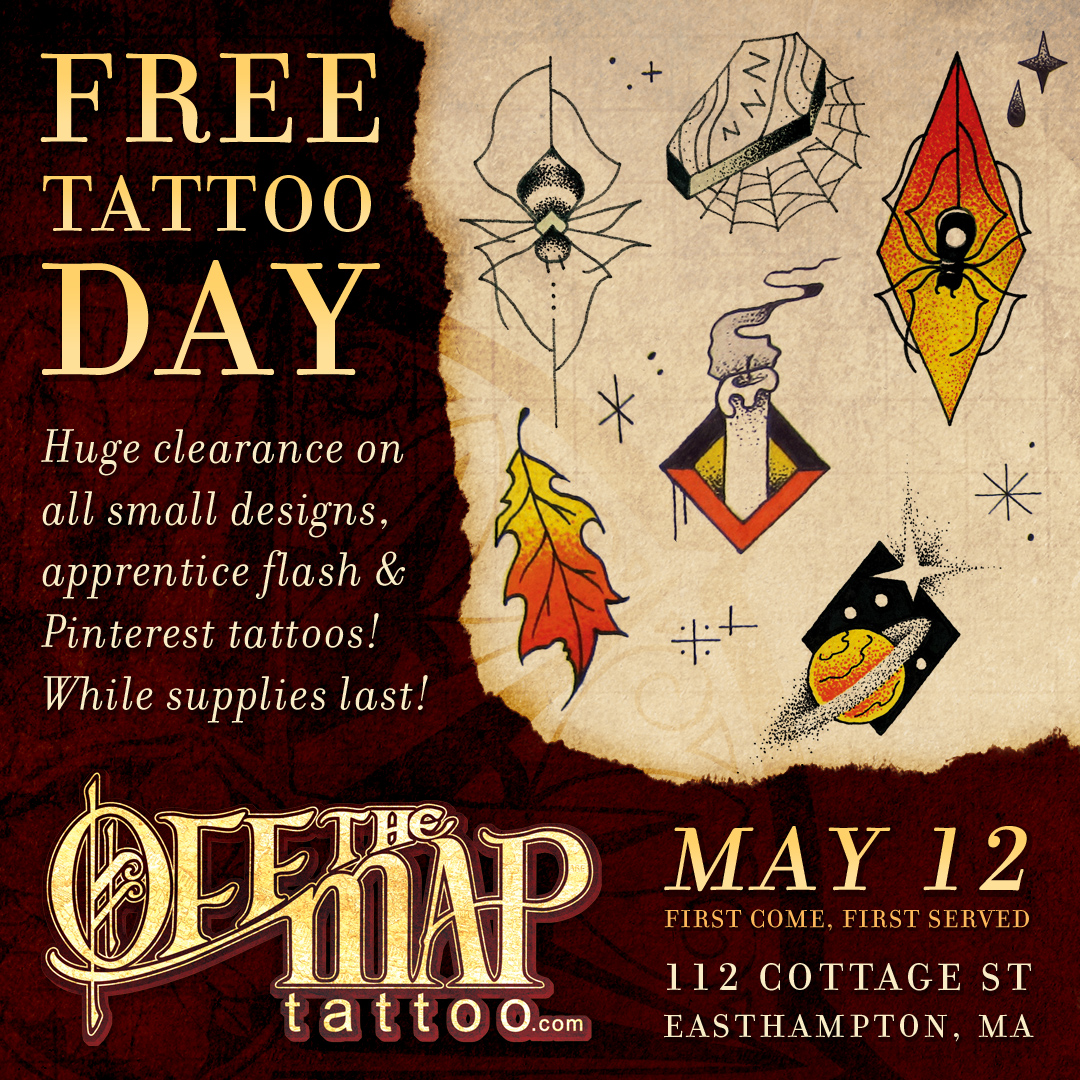 *There will be a limited amount of spots available, so be sure to get here early. WE WILL NOT BE TAKING APPOINTMENTS for this event. It is First Come, First Served. As always, you must provide a valid state issued ID and be 18 years of age or older to be tattooed.

[Any questions about client-provided designs will be able to be answered at the time of the event.]




Stay tuned for more details.
Off the Map LIVE is webcast every Monday from Off the Map in Easthampton Massachusetts! Check out past episodes on our YouTube channel, and visit TattooNOWTV.com for more info.