Sunday March 27, 2016
Northwest news: Reno....Here We Come!
In just 4 days time OTM Northwest will be roadtripin' down to Reno to attend the 14th Annual Lady Luck Tattoo Expo. The expo will be held at Circus Circus on Friday April 1st to Sunday April 3rd. On Thursday March 31st our very own Jeff Gogue is hosting his Hold Fast Seminar from 5pm-7pm, the tickets are $200 and has limited availability so to reister click here. For artists new and seasoned to the industry this is an unforgettable seminar to partake in where you will learn insight into design, layout, referencing, execution, and overall maturing of your tattoo career. This seminar will help elevate your tattooing to a new level!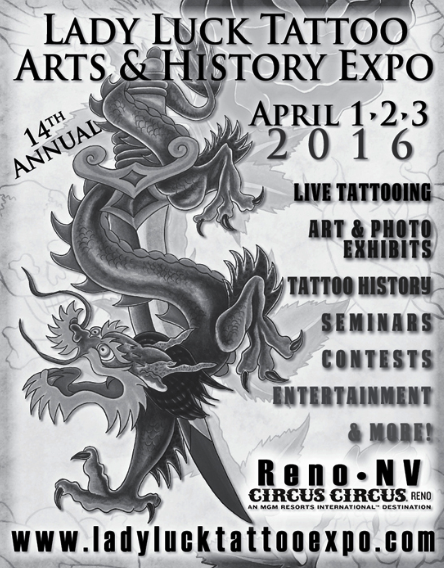 Off the Map LIVE is webcast every Monday from Off the Map in Easthampton Massachusetts! Check out past episodes on our YouTube channel, and visit TattooNOWTV.com for more info.