Tuesday March 22, 2016
Northwest News: Ed Lott Is Our Next Guest Artist!
The next guest artist to hit up the Northwest shop is Ed Lott. Ed is currently based in Coeur d'Alene, Idaho tattooing out of Call of The Wild Tattoo. Ed likes to tattoo black and grey realism tattoos and portraits. If you're interested in getting some work from him contact him at Call of The Wild Tattoo (208) 664-1113 or call us at the shop 541-244-1141.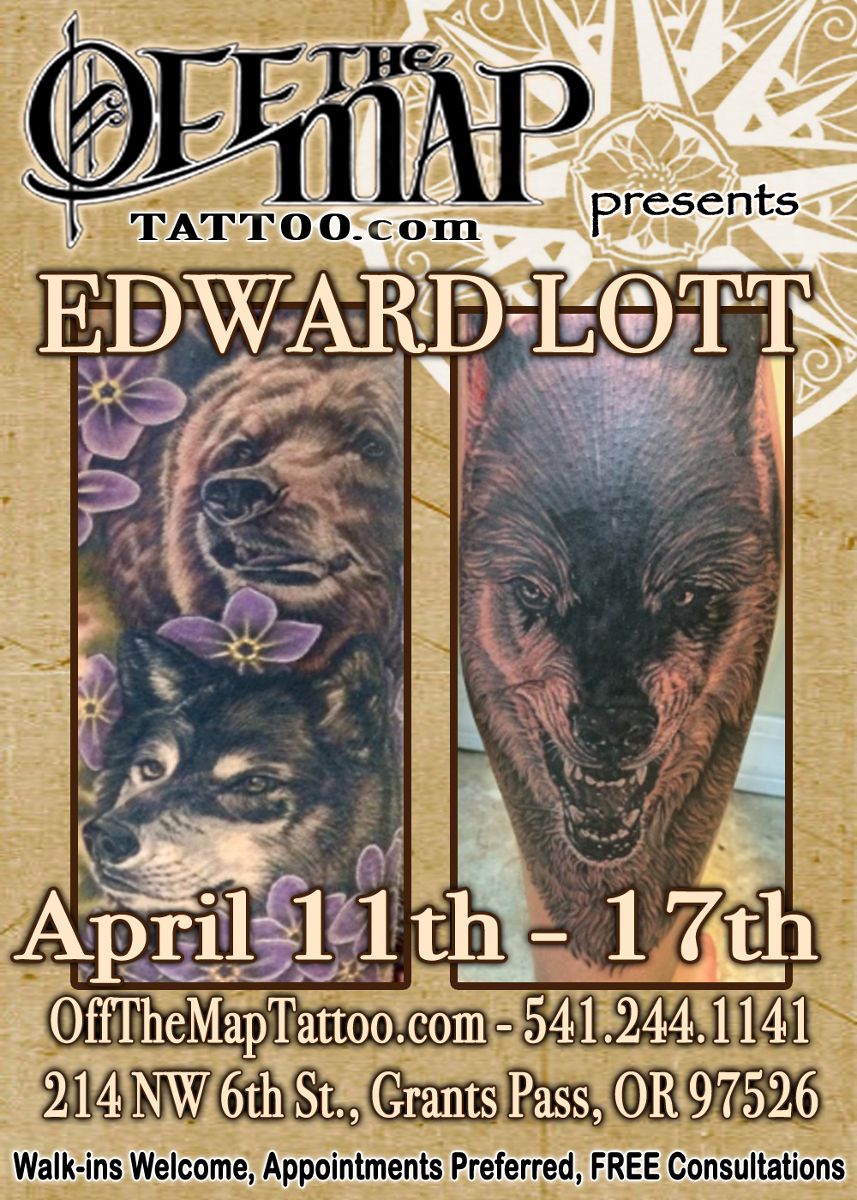 Off the Map LIVE is webcast every Monday from Off the Map in Easthampton Massachusetts! Check out past episodes on our YouTube channel, and visit TattooNOWTV.com for more info.