Sunday March 20, 2016
New England News: Live show tonight! We're hiring! And more (Oh, MY!)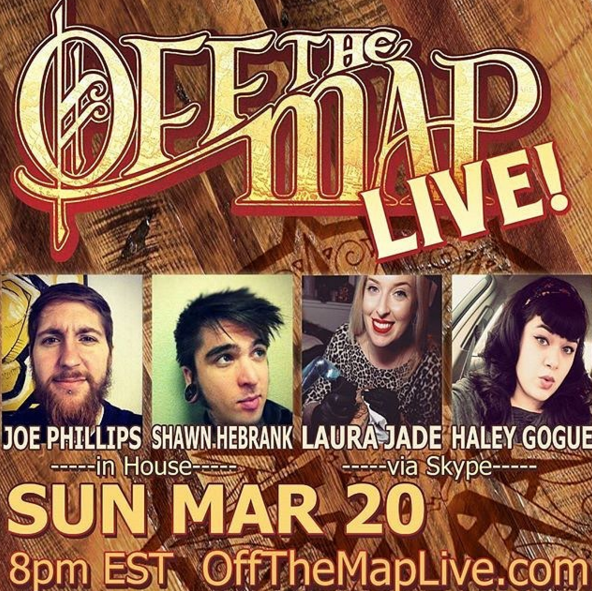 Join us TONIGHT for TattooNowTV Live tonight featuring Shawn Hebrank, Joe Phillips, Laura Jade, and Haley Gogue!
Shawn Hebrank is on the road for most of 2016 across the US, and then thoughout Europe - Catch him while you can. Joe Phillips owns Vere Street Tattoos in Barry, South Wales and is known for his psychadellic space bangers (and will be with us for the rest of this month). Laura Jade and Haley Gogue are both amazing residents from our Grants Pass location. So much talent joining us for one episode! (You don't wanna miss this...)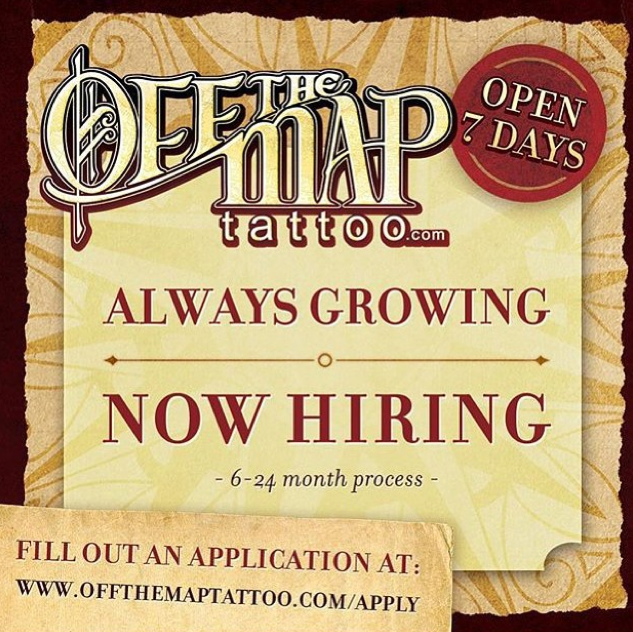 Off the Map Tattoo is reviewing portfolios in anticipation of hiring a full time artist for our Easthampton MA location. Seasoned vets who have been tattooing for years and young tattooers eager to learn are both encouraged to apply! Off the Map Tattoo is an appointment based custom tattoo studio, and will be deliberate in finding the right artist. We have a very positive atmosphere and helpful staff hell bent on producing the best tattoos and experience for our clients. Off the Map Tattoo is honored to have an amazing guest artist roster which is booked well in advance. We also produce the Paradise Tattoo Gathering and our Easthampton, MA location house the offices for TattooNOW which powers over 85 tattoo industry websites.

Only professionals who leave all their baggage, drama, and headaches at home and bring only their "A" game to the studio need apply. If you are a very talented, self motivated, responsible, and hard working tattoo artist who wants to invest time building a clientele, please fill out the form as completely as possible. Applicants considered for the position will be expected to do a guest spot or two before starting full time. Please understand that while we try our best to respond to everyone we can't guarantee it.
AND as of this summer, all of our New England artists will be working out of this rad new space: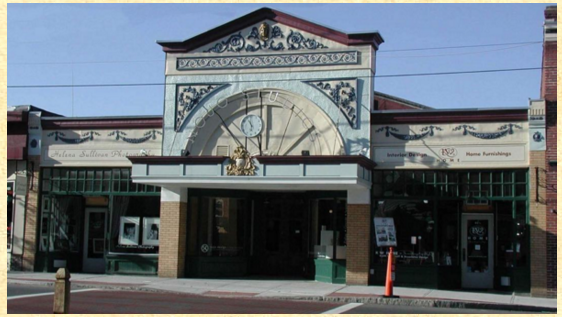 Our Grand Opening currently scheduled is for July. We are so excited to be staying where it all began, here on Cottage Street in Easthampton; but upgrading to our new home in the old Majestic Theater space! With ceilings reaching over 15 feet tall and a charm that will leave you feeling like you've stepped back in time; we will be happy to reunite our staff that have been working out of two studio locations in town. Our end goal is to revive this historic venue to its 1920's theatrical roots but with a tech savvy, modern day twist. This will be a space of art creation, inspiration, education, growth and transformation. We are proud to be able to offer our clients a high end tattoo experience whether you're getting a large scale, multi session tattoo or a simpler, one session walk in.

We have multiple events planned including Blackwork weekend, Fur & Feathers weekend, Sci-Fi week as well as our annual Charity Day! These events will be streaming live via our webcast programming technology so folks all over the world can watch, learn & participate. Additionally, we will be broadcasting our bi-weekly show, Off the Map LIVE from the newly renovated space.
Off the Map LIVE is webcast every Monday from Off the Map in Easthampton Massachusetts! Check out past episodes on our YouTube channel, and visit TattooNOWTV.com for more info.