Saturday March 5, 2016
New England News: We're Moving & We Need Volunteers!
We are moving and we need your help!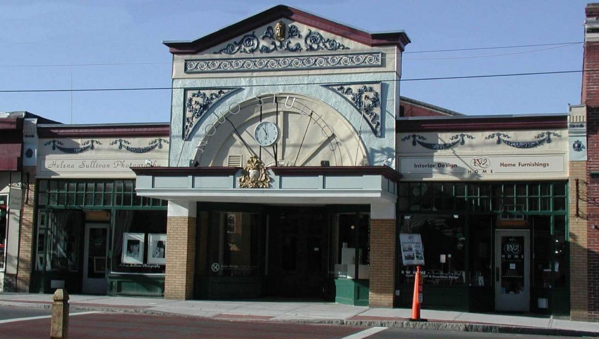 WE ARE MOVING and WE need YOU!

Off the Map Tattoo (NE) is slated to move into a huge, awe inspiring new space this year! We get the keys and kick off the renovation and build out process in April, with our Grand Opening scheduled for July. We are so excited to be staying where it all began, here on Cottage Street in Easthampton; but upgrading to our new home in the old Majestic Theater space! With ceilings reaching over 15 feet tall and a charm that will leave you feeling like you've stepped back in time; we will be happy to reunite our staff that have been working out of two studio locations in town. Our end goal is to revive this historic venue to its 1920's theatrical roots but with a tech savvy, modern day twist. This will be a space of art creation, inspiration, education, growth and transformation. We are proud to be able to offer our clients a high end tattoo experience whether you're getting a large scale, multi session tattoo or a simpler, one session walk in.

We have multiple events planned including Blackwork weekend, Fur & Feathers weekend, Sci-Fi week as well as our annual Charity Day! These events will be streaming live via our webcast programming technology so folks all over the world can watch, learn & participate. Additionally, we will be broadcasting our bi-weekly show, Off the Map LIVE from the newly renovated space.

WE NEED YOUR HELP! We are recruiting volunteers to help with the initial clean up process. We are looking for any hours you are willing to commit to between April 1st and April 6th. We will be happily rewarding our gracious helpers with our immense appreciation, free food, tasty beverages & TATTOO CREDIT! Help us get our new space ready and we will help you get tattooed! If you are on board with lending us a hand and earning credit towards your future tattoos please send an email with your name, contact information, and preferred range of availability to frontdesk@offthemaptattoo.com.
Additionally, we are seeking skilled tradesmen to help us out. If you are a professional painter or carpenter, licensed electrician or plumber, we would love to speak with you about the possibility of trading tattoos for your services. Please email frontdesk@offthemaptattoo.com!

Check out the Facebook event here!
Off the Map LIVE is webcast every Monday from Off the Map in Easthampton Massachusetts! Check out past episodes on our YouTube channel, and visit TattooNOWTV.com for more info.