Sunday January 24, 2016
New England News: Valley Advocate Voting & Laser Removal Info Session!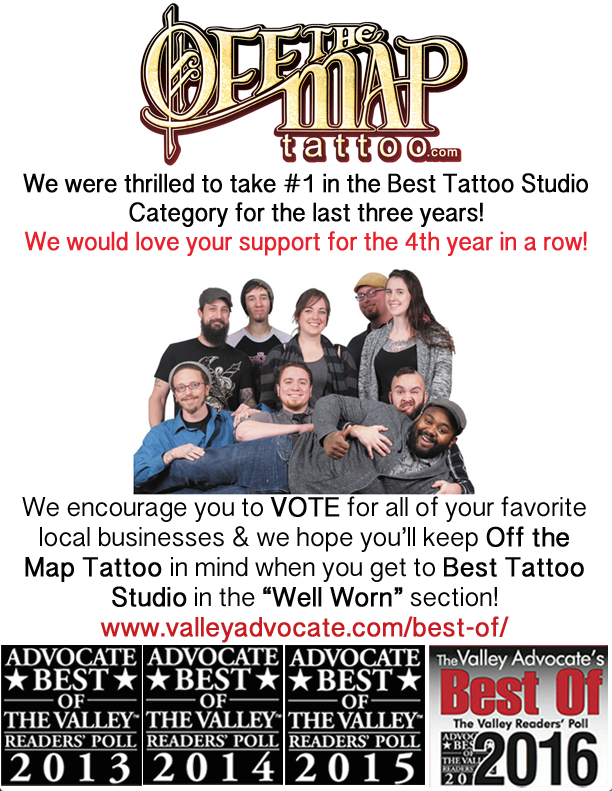 You can cast your votes by following this link. We truly appreciate your support and we can't wait to see who all of the winners are in this years poll! Check out "best" title holders from last year here.
Do you have any tattoos that you regret getting? Maybe a tattoo decision you made as a younger version of yourself that you're not pumped about showing off? The dreaded ex's name etched permanently on your body? Have you consulted with a tattooer about a cover up and they've told you it's not possible? We are aiming to change that! Off the Map Tattoo is joining forces with Disappearing Inc for all of your tattoo removal and lightening needs! Disappearing Inc. specializes in those regrettable tattoo decisions with state of the art laser technology and personal, in depth treatment analysis.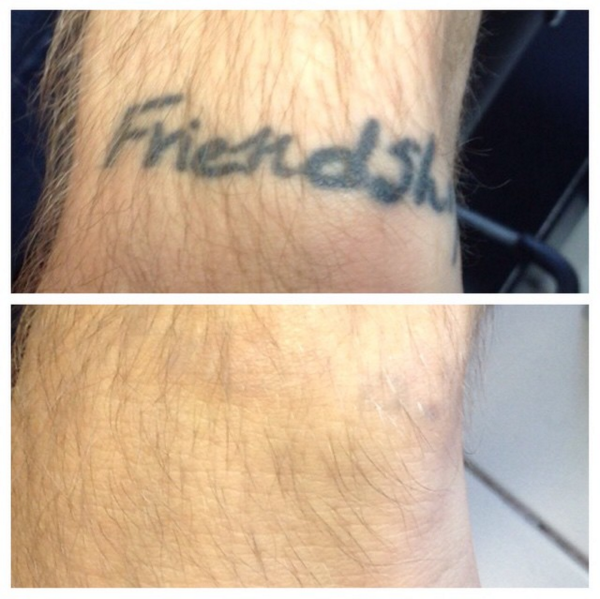 We will be hosting Disappearing Inc while they present a FREE information session to the public all about laser tattoo removal and lightening. Join us February 21st in our Easthampton studio with all of your questions. We will be confirming a time very soon so stay tuned for all of the details! Lucky attendees will receive 50% off their first treatment.

Off the Map LIVE is webcast every Monday from Off the Map in Easthampton Massachusetts! Check out past episodes on our YouTube channel, and visit TattooNOWTV.com for more info.