Monday December 14, 2015
New England News: We are giving away TEN TATTOOS!
To celebrate our 10th year in business we are giving away TEN tattoos! You can enter to win a tattoo from any one of our resident artists! It's super easy to enter. All you have to do is come out and join us for our annual Anniversary and Holliday bash!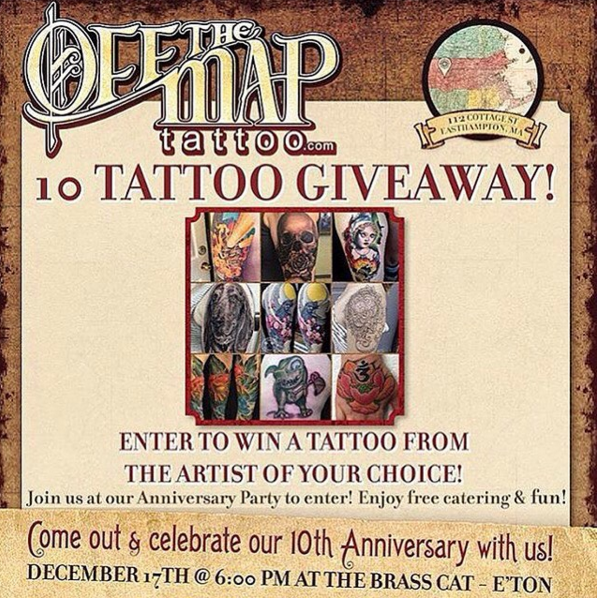 Dream up your most unique tattoo wishes, fill out a sign up form at the party and drop your entry into your favorite artist's entry box! Easy as pie! Check out Tim Senecal's creatively decorated entry submission box!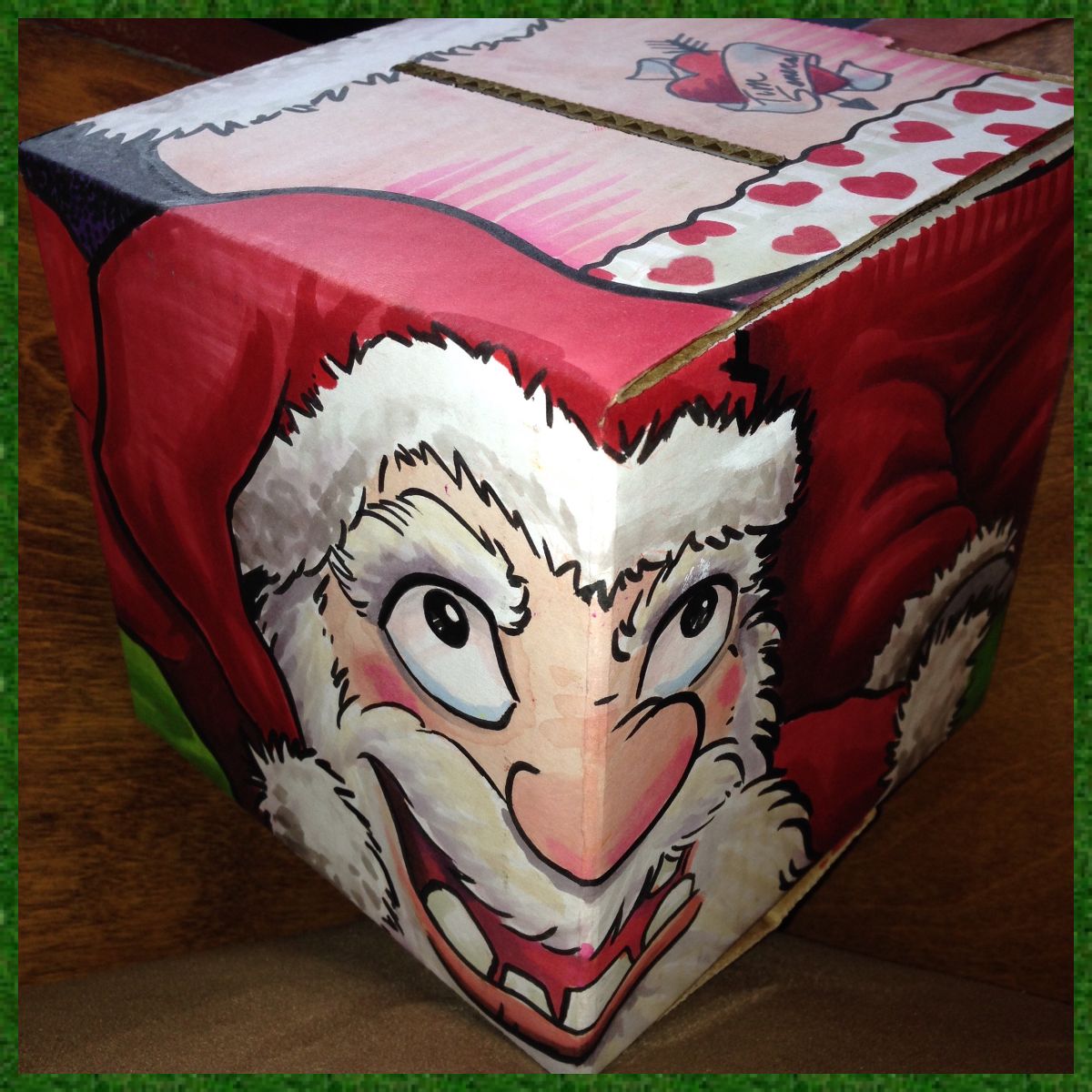 As if the chance to win a FREE tattoo from your choice of artist (that's right! ANY of our resident artists!) wasn't enough incentive to come celebrate with us; we will be offering up FREE $25 tattoo tokens to everyone through the door! Free catering courtesy of OTM and the Say Cheese Food Truck! Free entry to win one of a dozen door prizes up for grabs; and of course all of the fun, merriment and celebration you could ask for!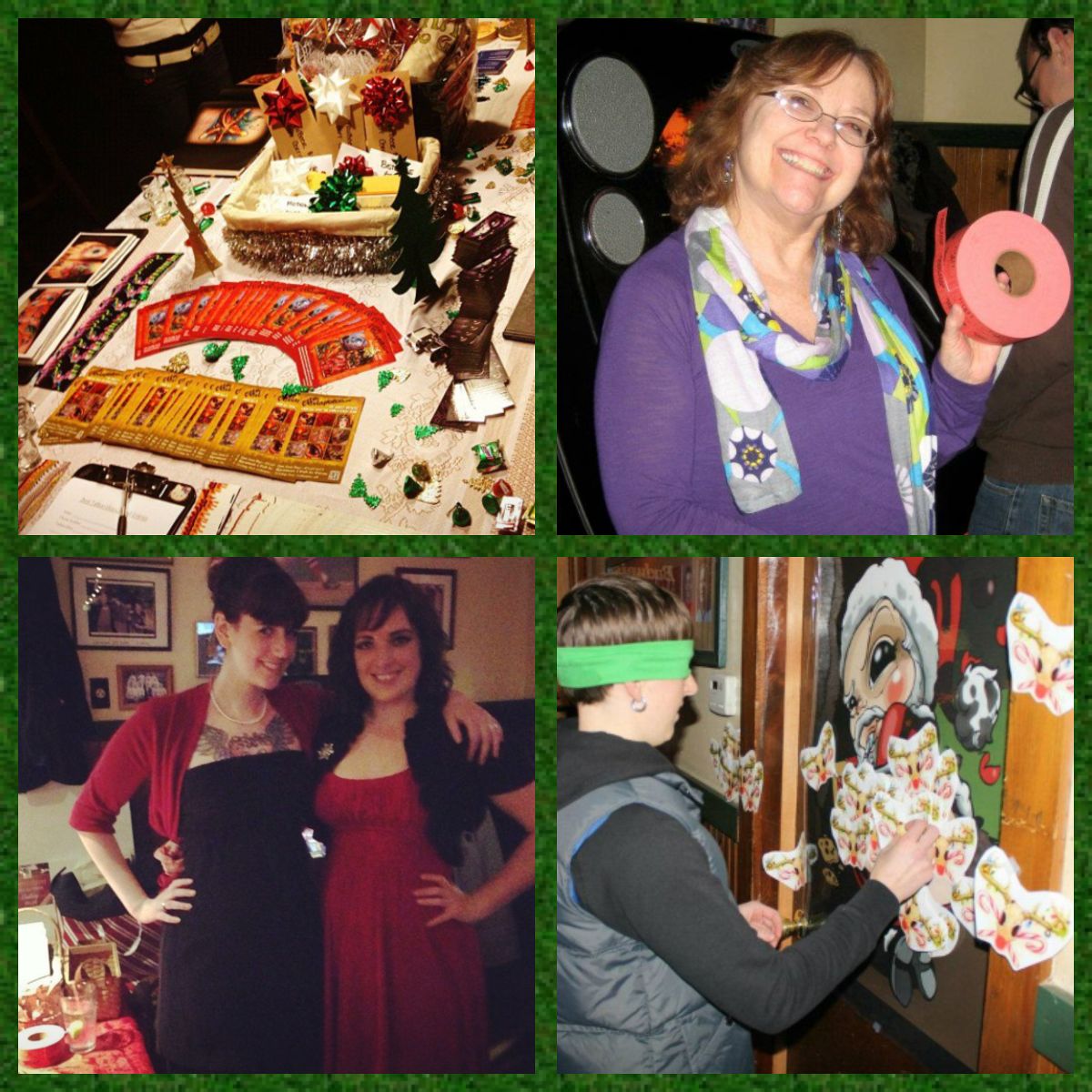 So mark your calendars, set your alarms and RSVP to our Facebook event. The party starts at 6:00 pm THIS Thursday at the Brass Cat (right down the road from the studio) in Easthampton. Grab your friends and come party with our artists & staff! If you have any questions don't hesitate to give us a shout at 413-527-6574. See you Thursday!
Off the Map LIVE is webcast every Monday from Off the Map in Easthampton Massachusetts! Check out past episodes on our YouTube channel, and visit TattooNOWTV.com for more info.