Wednesday November 18, 2015
New England News: Thank You for Helping us Raise over $6000 at Tattoos for Toys!
We can't thank our clients, staff and sponsors enough for making our 6th Annual Charity- Tattoos for Toys, incredibly successful! We were able to raise over $4500 locally to donate to the Easthampton Toy Program, and our Oregon location raised an additional $1500 for the Boys and Girls Club of Rogue Valley! What a wonderful accomplishment to raise a combined total of over $6000!!
Enthusiasm was at all all time high this year, with the earliest clients arriving at 6:00am and the line surpassed 30 people by 7:30am!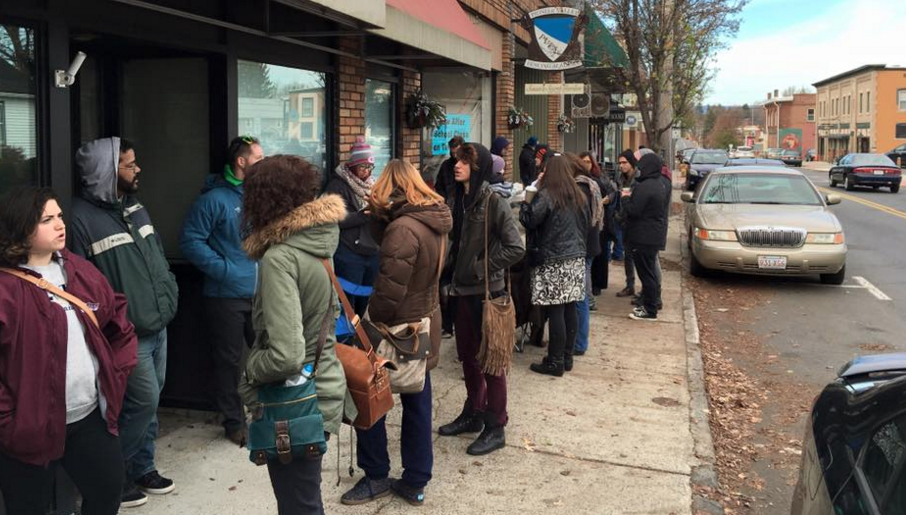 In Easthampton, we completed 69 tattoos varying from squeaky sharks to lego men to barbies, and many things in between!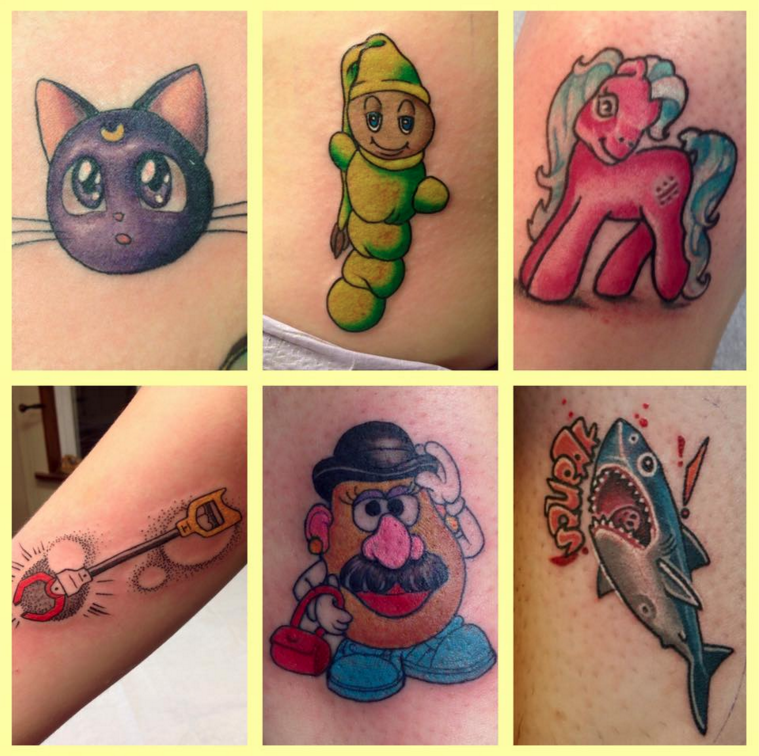 We also got some great press coverage from WWLP, and MassLIVE. Make sure to check it out, if you were at the event, you just may have your 15 minutes of fame awaiting!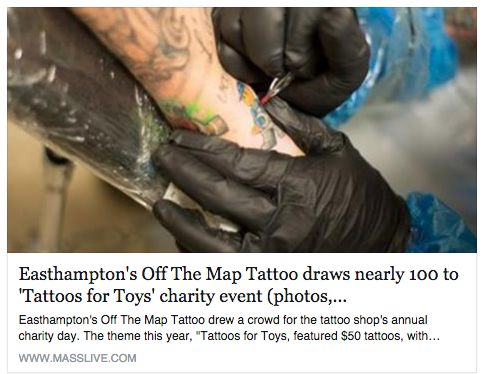 Sad you missed this year, or can't wait to do it again?
Mark your calendars for November 13, 2016!
Rumor has it, we'll be serving up Nature Tattoos for our biggest charity day to date! Thanks again for all the amazing support, and we can't wait to do it next year!
This years event was even more successful thanks to the support of all the businesses who donated items and their time. Thanks to Kingpin Tattoo Supply, Say Cheese Food Truck, Brianna at Cafe Evolution, Valley Art Supply, Manhan Cafe, Susan's Secret Garden, A2Z Science and Learning Store, My Monster Hat, and Mad Science of Western New England.
Do you have any suggestions on how we can improve for next year? PLEASE EMAIL US YOUR FEEDBACK!
Off the Map LIVE is webcast every Monday from Off the Map in Easthampton Massachusetts! Check out past episodes on our YouTube channel, and visit TattooNOWTV.com for more info.