Friday November 6, 2015
New England News: Less than 2 weeks until our Charity Day! $50 tattoos all day!
On Sunday, November 15th 2015, Off the Map Tattoo (of both Easthampton, MA & Grants Pass, OR) will be offering $50 flash tattoos from 11:00 am to 7:00 pm. FIRST COME FIRST SERVED. Historically we have had people lining up as early as 7am, so prepare! This year we are using Toys as our theme, so flash subject matter will include things inspired our childhood (and our inner child at any age) so expect dolls, games, legos, my little ponies and many, many more!

Absolutely 100% of the proceeds will be donated to charitable organizations that are dedicated to bringing joy to children in need.

Locally, Off the Map Tattoo will be donating all proceeds to the Easthampton Toy Program. The Easthampton Toy program is a non-profit, volunteer-run organization that helps facilitate families to get toys for the holidays, certificates for Big E's grocery, a book, as well as hats and mittens through the Helping Hand Society.

Donators attending the event will be able to choose from multiple pre-designed pieces of tattoo flash art, all of which involve Toys! The flash art is drawn specifically for this event by Off the Map's tattoo artists and will include a wide variety of options to choose from. If you wish to support the cause without getting tattooed, we will happily accept monetary donations as well.

There is also a benefit raffle being through the entire month of November where three winners will be drawn. Tickets can be purchased $1 each. There will be multiple raffle prizes being offered including a $300 Off the Map gift certificate. Raffle tickets may be purchased in person at the studio, as well as over the phone anytime by calling (413) 527-6574.

Stay tuned for the latest flash sheets!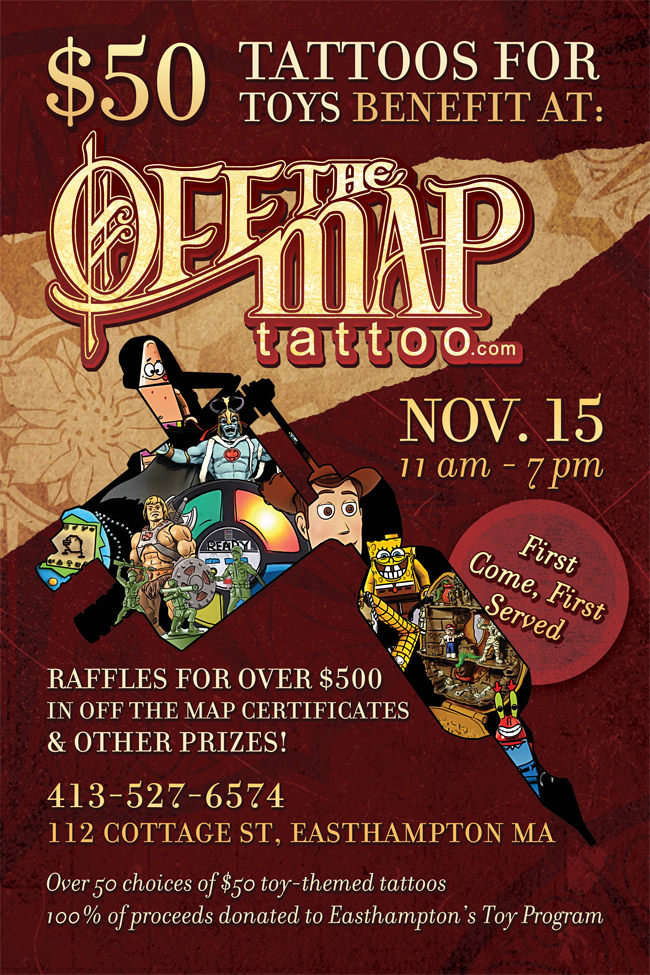 Some available flash sheets. Will post more as they are completed!
By Easthampton resident Josh Suchoza.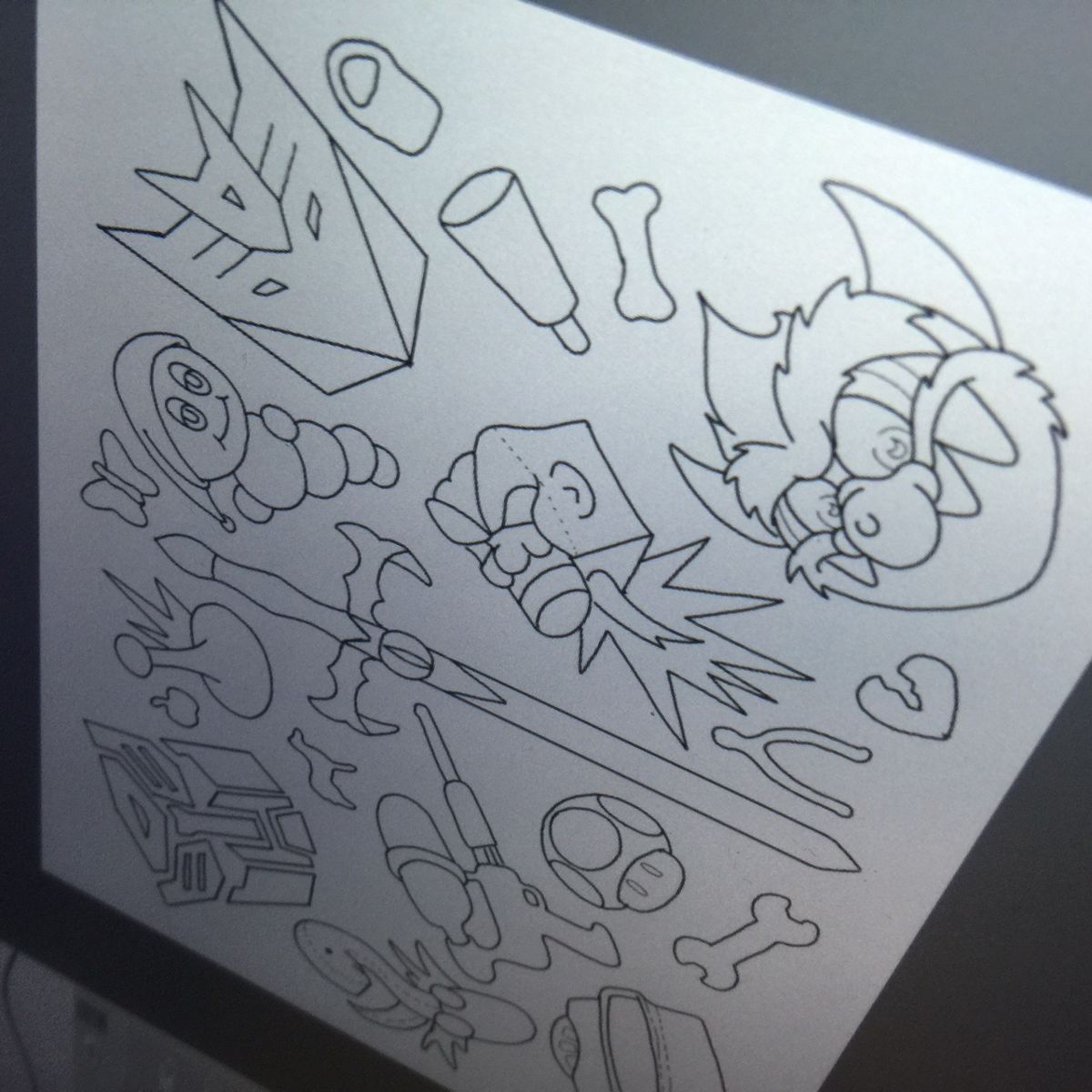 Flash sheet by regular guest Shawn Hebrank.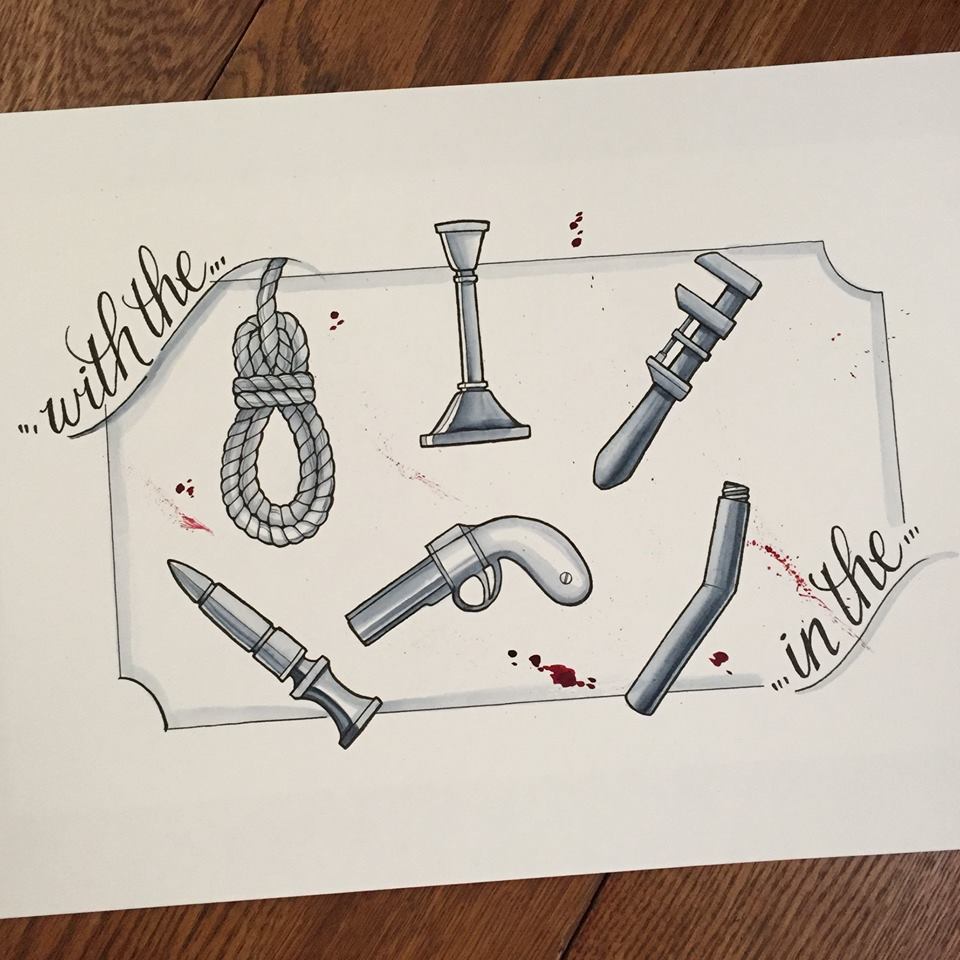 Flash sheet by Oregon resident Nic Lebrun.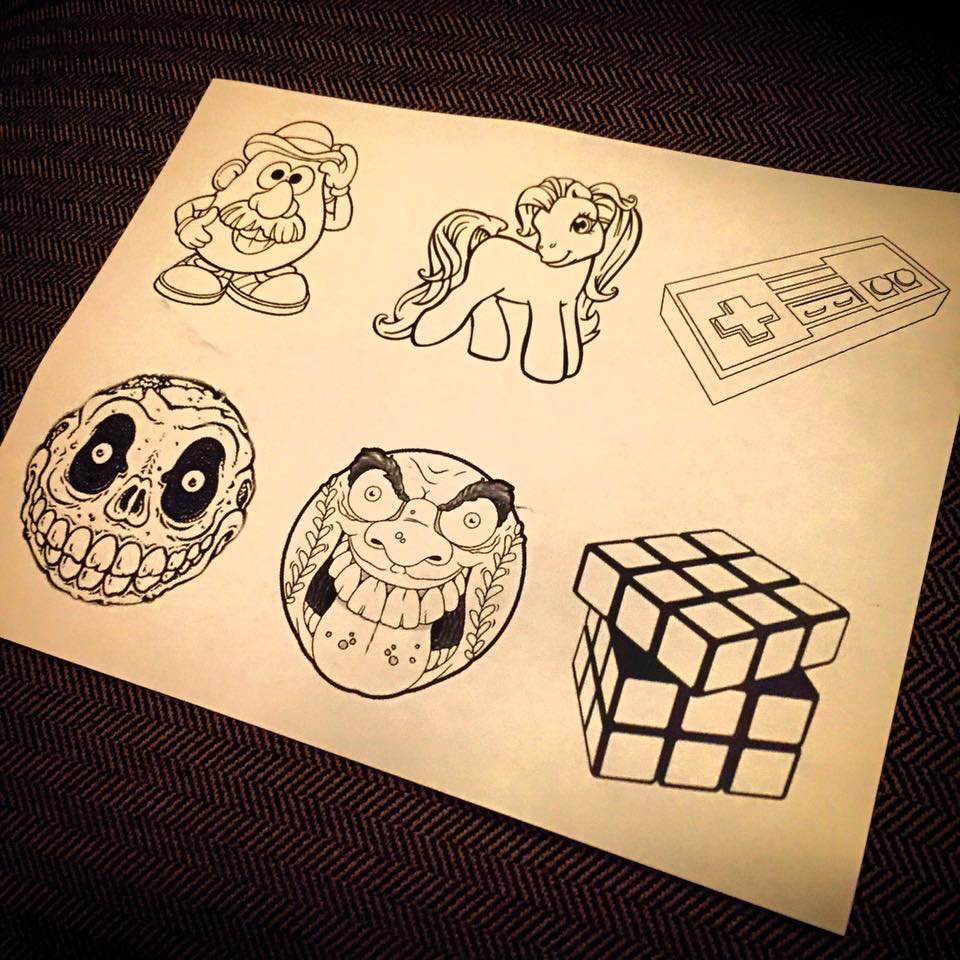 Off the Map LIVE is webcast every Monday from Off the Map in Easthampton Massachusetts! Check out past episodes on our YouTube channel, and visit TattooNOWTV.com for more info.