Saturday October 24, 2015
Northwest News: WorldWide Tattoo Conference in Portland
As we are returning to our regular schedules, we are still in a daze of magic and knowledge from an incredible experince this week: The World Wide Tattoo Conference in Portland, Oregon. We had incredible speakers sharing their priceless advice and expertise with all of us, good food, great people, and an awesome time! Speakers included: Gabe Ripley, Nick Baxter, Nikko Hurtado, James Kern, Guy Aitchison, Alex De Pase, Adrian Lee, Horiyoshi III, Ralf Nonnweiler, Durb Morrison, Russ Abbott and a brilliant and hilarious talk with Jeff Gogue! 3 days of non-stop knowledge and networking!
Thank you to everyone who attended, and see you all next year in beautiful Venice!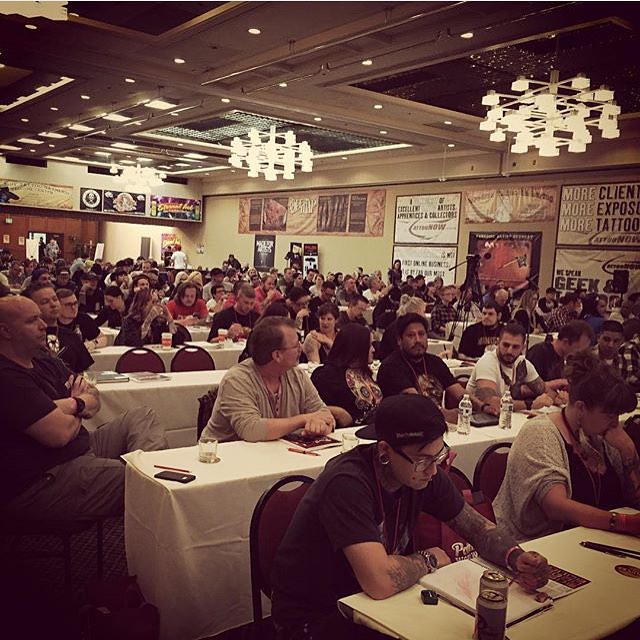 Off the Map LIVE is webcast every Monday from Off the Map in Easthampton Massachusetts! Check out past episodes on our YouTube channel, and visit TattooNOWTV.com for more info.