Tuesday October 20, 2015
New England News: Tyler Chaney, Gun For Hire!
Hello again people of and around the tattoo arts, its time again for Tuesday News! We want bring your attention to our upcoming guest artist, Tyler Chaney. Well for once I cant really think of how to pinpoint this guys style because he does it all! From space cats to mandalas to storm troopers this guy's got it where it counts! Check out his work!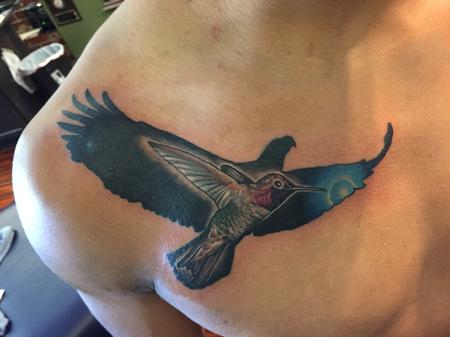 October 25th to the 31st is when you can grab an appointment with this talented chap. Call the shop at 413-527-6574 or fill out an online form to make it happen captain! Thats all I got people so until next time, keep it awesome possum!
Off the Map LIVE is webcast every Monday from Off the Map in Easthampton Massachusetts! Check out past episodes on our YouTube channel, and visit TattooNOWTV.com for more info.