Saturday October 10, 2015
Northwest News: Dave Koenig Returns Next Week To The Northwest!
Dave Koenig of Tenth Sanctum Tattoos in Omaha, Nebraska will be back in the Northwest again from October 12-18th. He will also be joining us in Portland for the World Wide Tattoo Conference! Dave does a little bit of everything: from ink and watercolor to acrylic, curating art shows, to skateboards, t-shirts, album covers, concert posters, custom-painted guitars, and even liquor labels. Not to mention bringing his unique images and artwork into tattooing. We even have some of his shirts for sale here. Contact Dave directly to book an appointment while he is here in Grants Pass with us! We are so grateful to have him back with us again for the third time this year!! He was here in March, June, and now October. And he is one of our Unicycle Brand contributing artists as well!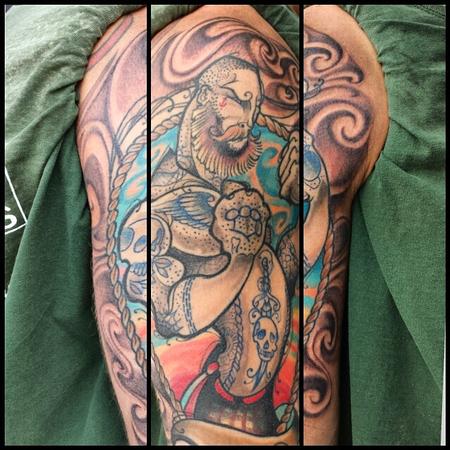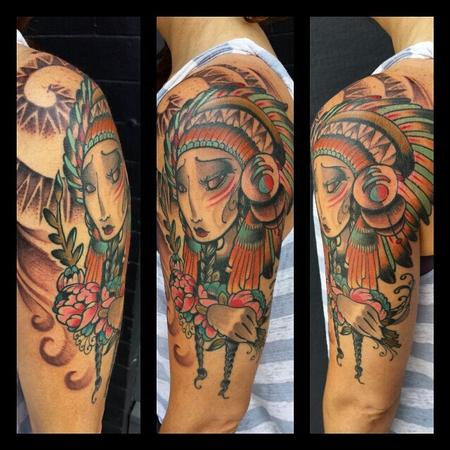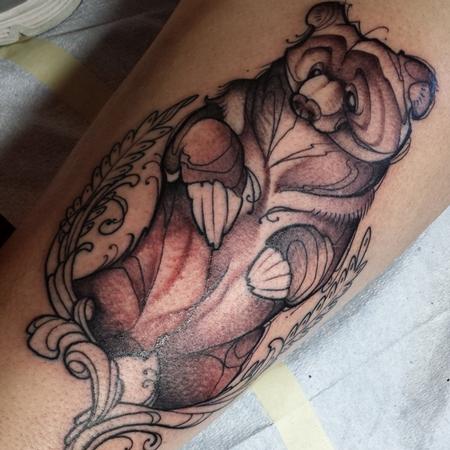 Off the Map LIVE is webcast every Monday from Off the Map in Easthampton Massachusetts! Check out past episodes on our YouTube channel, and visit TattooNOWTV.com for more info.