Tuesday October 6, 2015
NEW ENGLAND NEWS: Mikey Har, Dee Har Har
Its time again ladies and germs for Tuesday News! This weeks spotlight goes to Mikey Har! This guy comes to us from our neighbor state of Connecticut and hes a new school beast! Hes got a knack for color and hes not messin around check it out!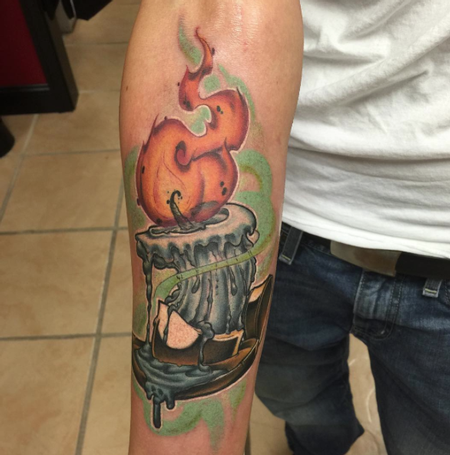 Mikey has some availability from now until this Friday still so call the shop or fill out an online form to get tattooed by this awesome artist! Thats all I got for ya this week guys and gals so as always, keep it awesome possum!
Off the Map LIVE is webcast every Monday from Off the Map in Easthampton Massachusetts! Check out past episodes on our YouTube channel, and visit TattooNOWTV.com for more info.