Sunday September 20, 2015
Halloween at Off The Map Tattoo!!
Halloween is right around the corner and things are about to get creepy here at Off The Map Tattoo! We have two spook-tacular events planned for you boils and ghouls!!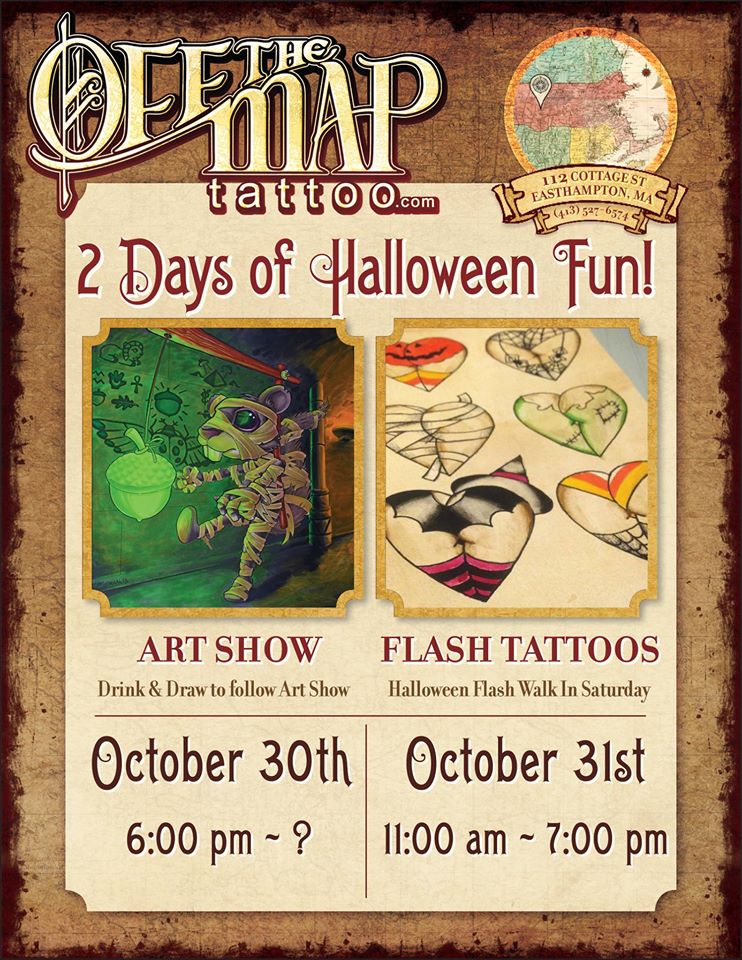 On Friday, October 30th from 6pm - 8pm we will be showing artwork inspired by ghosts, monsters and all sorts of frightening things! Everyone who attends will receive a $25 tattoo token! But it gets even more creepy!
After the art show, we're heading to the bar for a Halloween themed Drink & Draw. The winner of the best drawing will receive a $50 gift certificate! But wait! It gets even scarier!!!
On Saturday, October 31st from 11am - 7pm we've got three of our fantastically frightening artists, Frank Ready, Gao Feng and Josh Suchoza on deck to do Halloween themed tattoos all day! Get here early to secure your spot with one of these terrifyingly awesome artists!!
Off the Map LIVE is webcast every Monday from Off the Map in Easthampton Massachusetts! Check out past episodes on our YouTube channel, and visit TattooNOWTV.com for more info.