Thursday August 20, 2015
Northwest News: September Guest Line Up!
September will be a very busy month around here, but we are looking forward to having some incredible artists here with us!
---
First up is Hal Sawyer from September 3rd through the 6th.
Hal comes from Blood & Bone Custom Tattoo in Fayetteville, North Carolina!
---
Next up will be Jake Bertelsen on the 5th and 6th!
Jake is from Bertelsen Art and Tattoo Studio in Kalispell Montana
---
Then Hanumantra, Wade Rogers and Andy Chambers take the shop by storm on September 7th!
---
Hanumantra will be here the 7th through the 13th.
Hamunatra's focus is on blackwork tattoos and he comes from Un1ty Tattoos with studios in Birmingham and Shrewsbury (UK).
---
Wade Rogers will be doing a 2 day guest spot the 7th and 8th.
Wade comes from Black List Ink Jolin, Missouri!
---
And Andy Chambers will be doing a gues spot from the 7th until the 11th!
Andy tattoos out of Studio Evolve in Virginia Beach, Virginia!
---
Then Nicole Laabs will be here September 16 through 19!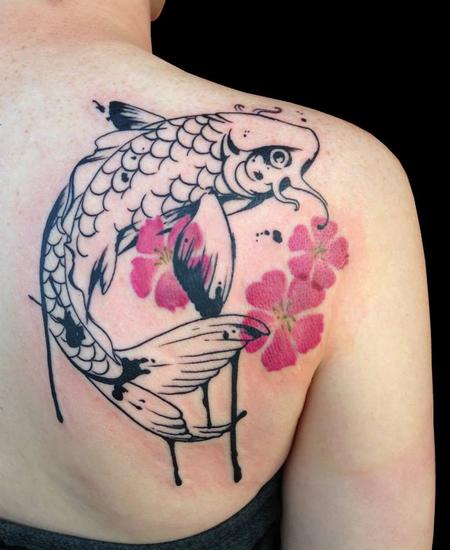 Nicole comes from Divinity Tattoo in Phoenix, Arizona!
---
And we will finish out the month with Miss Amanda Powell! She will be here the 22nd and 23rd of September.
Miss Amanda comes from Salt Lake City, Utah!
---
For any information on the above mentioned artists, please calls (541) 244-1141.
Off the Map LIVE is webcast every Monday from Off the Map in Easthampton Massachusetts! Check out past episodes on our YouTube channel, and visit TattooNOWTV.com for more info.