Saturday March 28, 2015
The Paradise Artist Retreat is just around the corner, beginning on Monday the 30th. We will have Jeff Gogue, Haley Gogue, and Nic LeBrun representing us there this week (and they will be missed around the shop).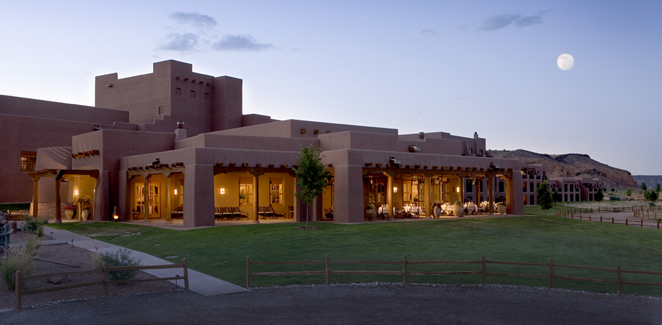 Paradise Artist Retreat is located in beautiful Santa Ana Pueblo, New Mexico, and will be featuring fine art seminars taught by our own Jeff Gogue as well as Guy Aitchison, Hannah Aitchison, Nick Baxter, Gabe Leonard, Tony Moore, Michele Wortman, and Chet Zar!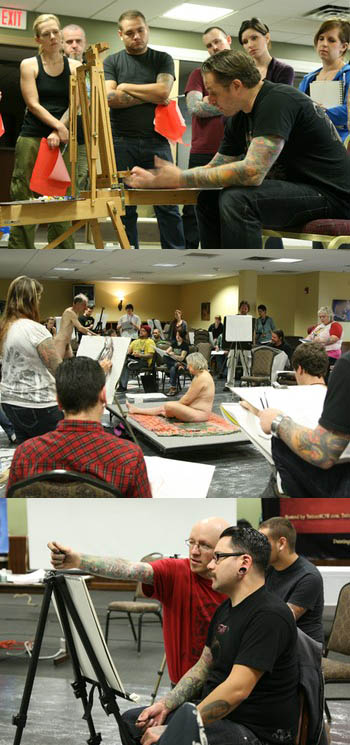 If you are interested in last minute tickets, call 413-585-9134 or visit the website. The Retreat runs from Monday, March 30th to Thursday, April 2nd.
Friday March 27, 2015
E' con immenso onore che annunciamo a tutti i nostri clienti ed estimatori che sotto la direzione di Alex De Pase, a partire da Settembre 2015, con l' anno accademico 2015/2016 verrą attivato il primo MASTER ACCADEMICO INTERNAZIONALE DI TATUAGGIO ARTISTICO, un percorso formativo di 3 anni con oltre 2000 ore di lezione, riservato a diplomati/laureati, che promuoverą il tatuaggio artistico in tutte le sue forme e porterą i frequentanti ad avere tutte le carte in regola per potere aprire un proprio studio ed affermarsi nel mondo tramite la carriera di tatuatore professionista. I corsi verranno tenuti presso l' Accademia di Belle Arti " G.B. Tiepolo" di Udine www.accademiatiepolo.it
Chiunque fosse interessato č caldamente invitato a partecipare alla presentazione del corso Sabato 18 Aprile 2015 alle ore 17:00 presso la stessa Accademia Di Belle Arti "G.B. Tiepolo" - Viale Ungheria 22 - Udine
More News
Always Hiring
6-24 Month Process
Apply Today:
Click Here
Off the Map LIVE is webcast every other Sunday from Off the Map Tattoo in Easthampton Massachusetts! And join us at Luthier's Co-Op next door every other Sunday for our live webcast parties! Check out past episodes on our YouTube channel, and visit TattooNOWTV.com for more info.