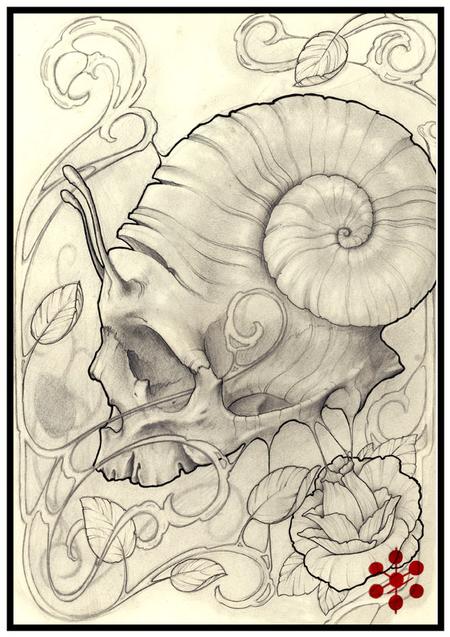 Now viewing image 1 of 416
Skull Snail Shell
Skull morphed from a snail with a shell on his back surrounded by life, vines, leaves, and flowers / roses.
Yorick Fauquant
Resident Artist At: Yorick's Tattoo Crew 5 Contour St Martin, Roubaix, France 69100 33695081480
Always Hiring
6-24 Month Process
Apply Today:
Click Here
Off the Map LIVE is webcast every other Sunday from Off the Map Tattoo in Easthampton Massachusetts! And join us at Luthier's Co-Op next door every other Sunday for our live webcast parties! Check out past episodes on our YouTube channel, and visit TattooNOWTV.com for more info.