Stéfano Alcántara was born and raised in Lima, Peru. His education began with a degree in Graphic Design at the Peruvian Institute of Advertising. He also took painting classes and was influenced by comic books when he was a child. His love for drawing translated in various media, including airbrushing, color pencils, charcoal, acrylics and oil. He was introduced to the world of tattooing at age 18 by the first tattoo magazine he ever saw, found at a flea market in Peru. His fascination with the art turned into a career; he opened his own shop, Stefano´s Tattoo Studio, in 1999 and it is still in business today.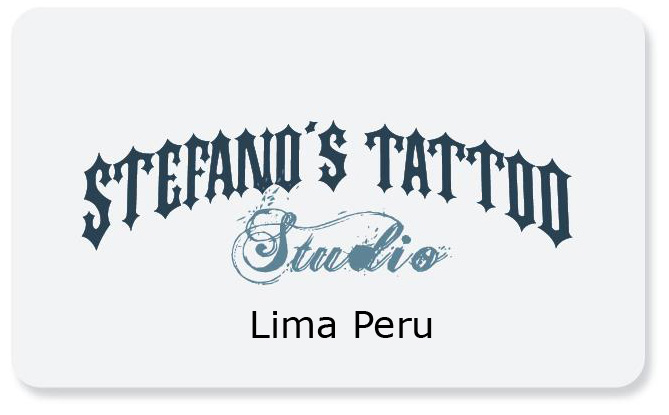 Self-taught in the art of tattooing, Stefano dedicated millions of hours traveling the US for conventions, which ultimately helped him realize his unique realistic style.
Stefano's greatest artistic influence is his Great Grandfather, Jose Alcantara La Torre, whose style is inherently similar to his own. As with various forms of media, Stefano does not see art as a business. In terms of tattooing, the human skin is a unique canvas that allows him to create a permanent mark in someone's life. ¨That, for me, is what tattoos are all about.¨
In March 2009, he was invited for a guest spot at Paul Booth´s studio, and shortly thereafter, he became part of the family at Last Rites Tattoo Theater in NYC.
In June of 2012 Stéfano start He´s ¨Se habla Español¨ US Tour traveling to Conventions and guest spots at the most important tattoo shops across the country, currently planing a Wold Tour for 2013.
@stefanoalcantara
#stefanoalcantara
http://www.youtube.com/stefanostattoo
http://www.twitter.com/stefanostattoos
http://bit.ly/stefanofanpage
Recent Tattoos
Recent Artwork
Travel Dates
Stefano @ Off the Map Tattoo Italy 11/18/14 - 11/19/14 Off the Map Tattoo Italy Cervignano del Friuli, Ud
Always Hiring
6-24 Month Process
Apply Today:
Click Here
Off the Map LIVE is webcast every other Sunday from Off the Map Tattoo in Easthampton Massachusetts! And join us at Luthier's Co-Op next door every other Sunday for our live webcast parties! Check out past episodes on our YouTube channel, and visit TattooNOWTV.com for more info.