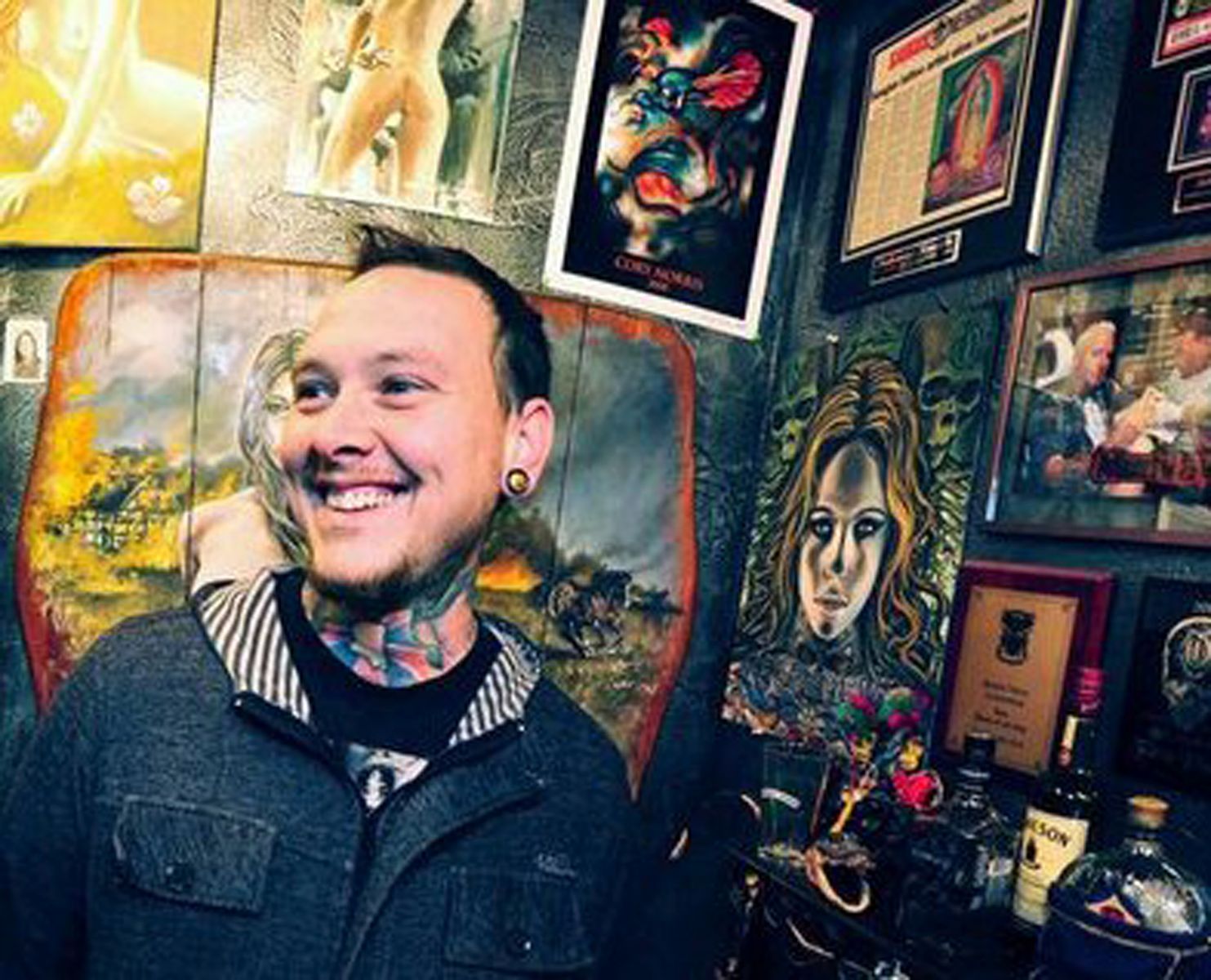 I've been tattooing professionally for a little more than 3 years now. I began painting at an early age in Mississippi, and after moving to the west coast I eventually translated my painting techniques into a self taught tattooing style that I'm continuing to refine.
I enjoy tattooing realistic imagery, portraits, and freehand designs. I do many bright colorful pieces, although lately I've been working a lot more in black and grey as well.
In the future I hope to learn many more approaches to style and technique from all the great artists I have the good fortune of working with, and look forward to redefining my work in both painting, and tattooing.
Recent Tattoos
Recent Artwork
Off the Map LIVE is webcast every other Sunday from Off the Map Tattoo in Easthampton Massachusetts! Check out past episodes on our YouTube channel, and visit TattooNOWTV.com for more info.