Dinosaur vs. Cupcake tattoo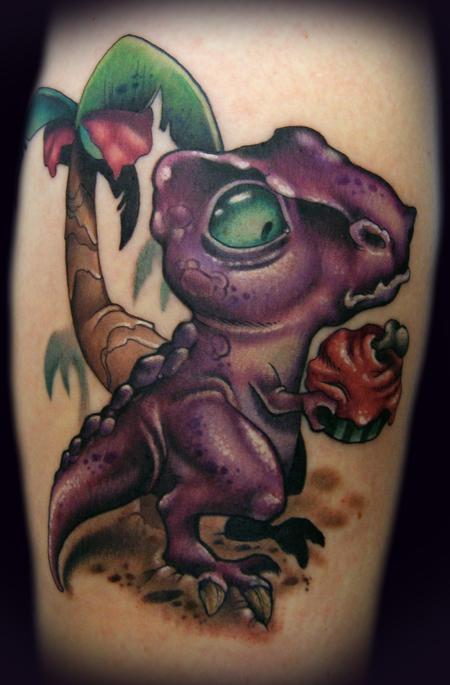 Large Image
Travel Dates
Placement: Leg
Comments:
This tattoo lies. Dinosaurs, contrary to popular belief, did NOT live solely on cupcakes. Experts are now saying that Dinosaurs may have preferred a diet of donuts, eclairs, and cookies, but shunned cupcake due in part to the fact that their tiny little arms were unable to remove the paper cup from the bottom of the cupcake.
It's easy to know things when you just make them up.
Done with eternal inks
TattooNOWTV is webcast every other Sunday from Off the Map Tattoo in Easthampton Massachusetts!
Check out past episodes:

---
Off the Map is always looking for full and part time artists. Apply today!