Zombie Bunny vs Pumpkin tattoo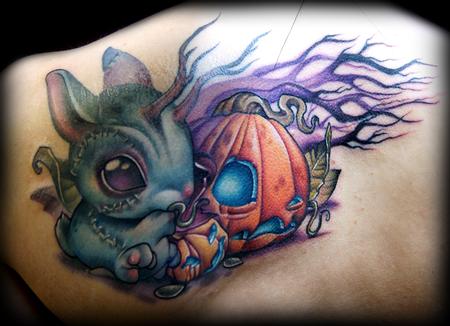 Large Image
Placement: Shoulder
Comments:
I hope you love glares in your photos!
Here's a fat lump of a zombie bunny eating a baby pumpkin while another pumpkin watches the carnage, unable to escape due to his lack of limbs. The horror!
Done with eternal inks!
TattooNOWTV is webcast every other Sunday from Off the Map Tattoo! Check out past episodes:

---
Off the Map is always looking for full and part time artists. Apply today!