Off the Map Tattoo Northwest Events
Course Content:
Development of color technique with a special twist.
Different perspective on shading and layering of color.
Disclosing Ivana's method of composition.
Step by step lecture on design preperation and body placement.

Learning outcomes:
Improvement of overall skills, enhancing creativity and imagination.
Use of new shading and color technique to create more innovative tattoos.
Experimentation with tattoo skills, not fearing new styles or mediums.
Ability to use clients body to enhance the overall appeal.
Blending designs with asymmetrical features into tattoos that will increase the aesthetic and artistic quality.
Students will have the chance to see tattooing from a different perspective, focusing on visual quality of design along with flow, rather than on the actual tattoo technique used.

About Ivana:
Ivana Tattoo Art represents creativity, which she is well known for worldwide. She is a multi award winning tattoo artist who has participated in the biggest and most prestigious shows on the planet. Her artwork has been collected and exhibited in multiple exhibitions around the globe. Ivana has collaborated with several international art schools as well. Her work is innovative, sophisticated, and eclectic; a sexy mixture of multiple genre's. A combination of funky, bright colors and abstract elements with street style and high art. Her artistic intentions are not to replicate pictures and objects as they are seen by others, but rather to capture in artwork the objects unique form. Her art is a constant evolution, inspired by her work and life divided between the US and Europe. Ivana currently lives and works in Los Angeles,CA.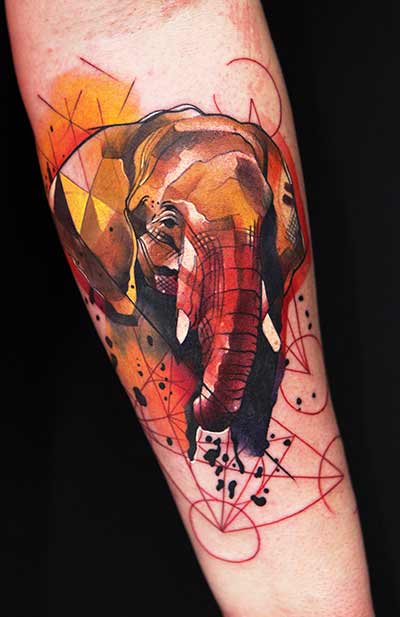 Seminar Length: 7 Hours
Off the Map LIVE is webcast every other Sunday from Off the Map Tattoo in Easthampton Massachusetts! Check out past episodes on our YouTube channel, and visit TattooNOWTV.com for more info.