Off the Map Tattoo New England Events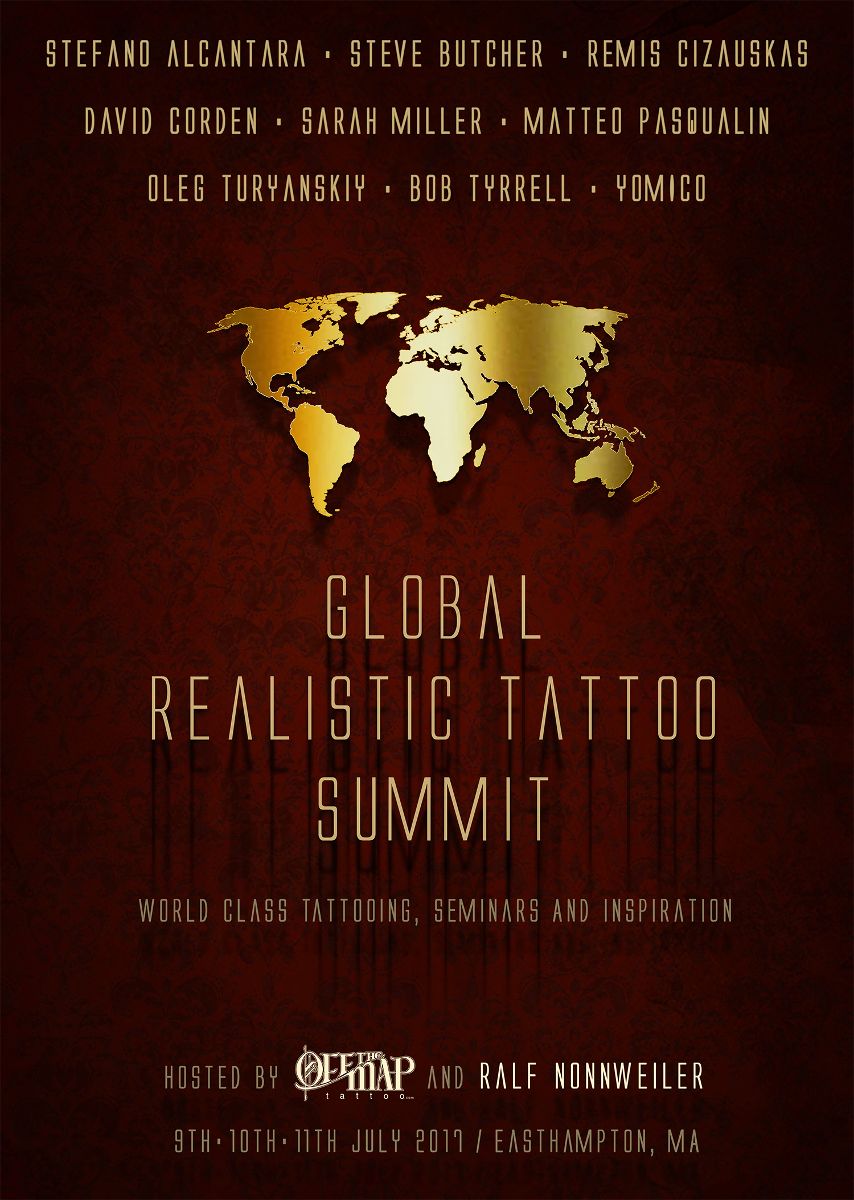 Sponsored in part by
11:00 - 11:30
Check in

11:30
Inspirational Kickoff talk

12 - 6
Black and Grey Masterclass
Join three black and grey masters as they each explain their techniques, and work on a collaborative tattoo during the workshop. This is your chance to not only hear how these tattooers work, but ask your questions while you see each practice their process in real time. Webinar available.

12:30 - 1
Check in

1 - 7
Realistic color animal tattoo seminar and demonstration. Learn the process of tattooing realistic animals in color. During the seminar techniques how to do realistic animals. The following will be presented: What materials to use, how to select right picture, stencil preparation, where to place tattoo for right position and ext. Watch and ask your questions while during the live tattoo demonstration. Webinar available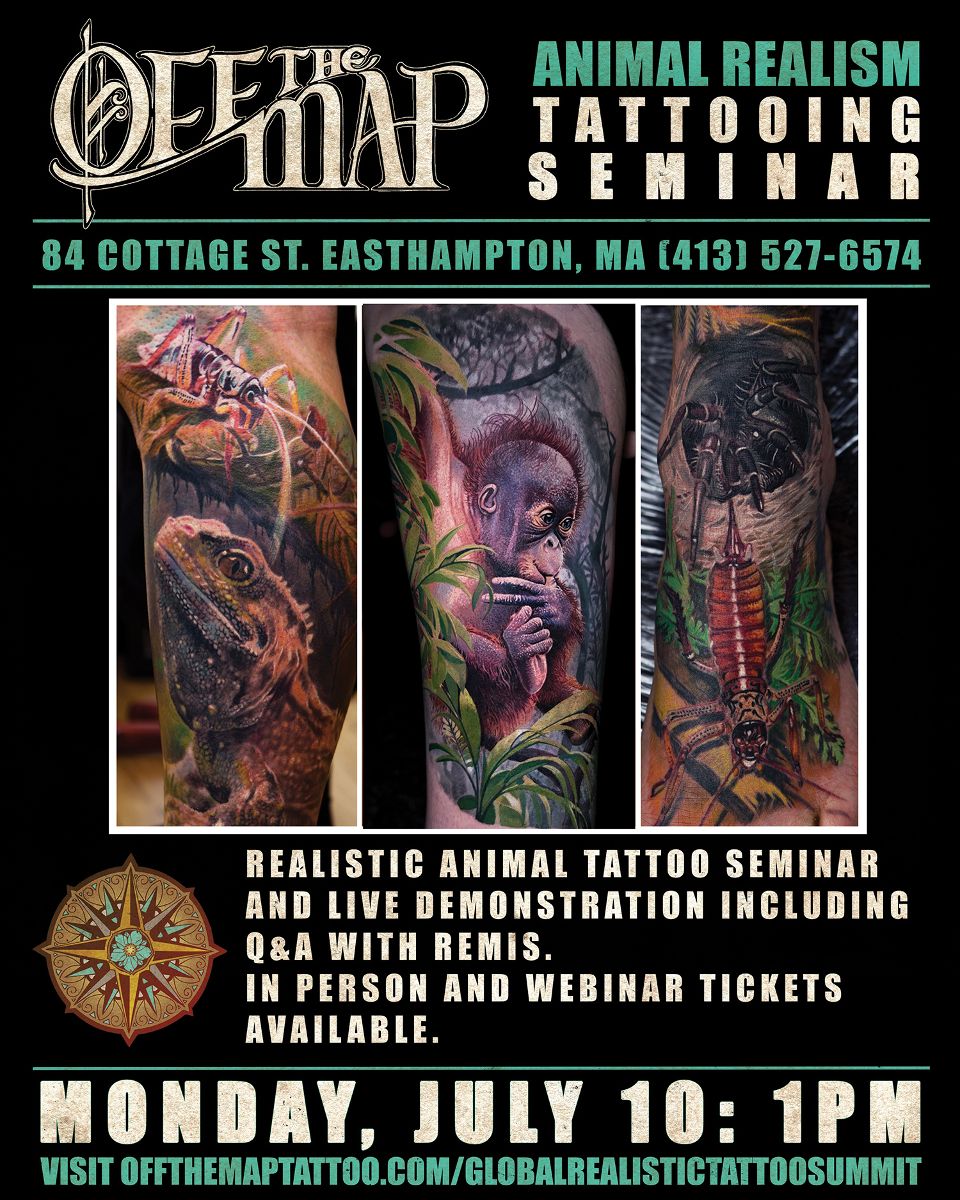 8 - ?
Off The Map Live Interviews with drawing night.
Tuesday July 11th - Techniques
11 - 12:30
Realism and detail application seminar
This seminar focuses on techniques in approaching a color realism tattoo and the the ins and outs of my process. I'll talk about the key things that create the foundation of a color realism piece. Ill also cover the way I apply detail and the use of layers within tattooing. This is a very beneficial seminar for beginners and professionals alike. (no webinar)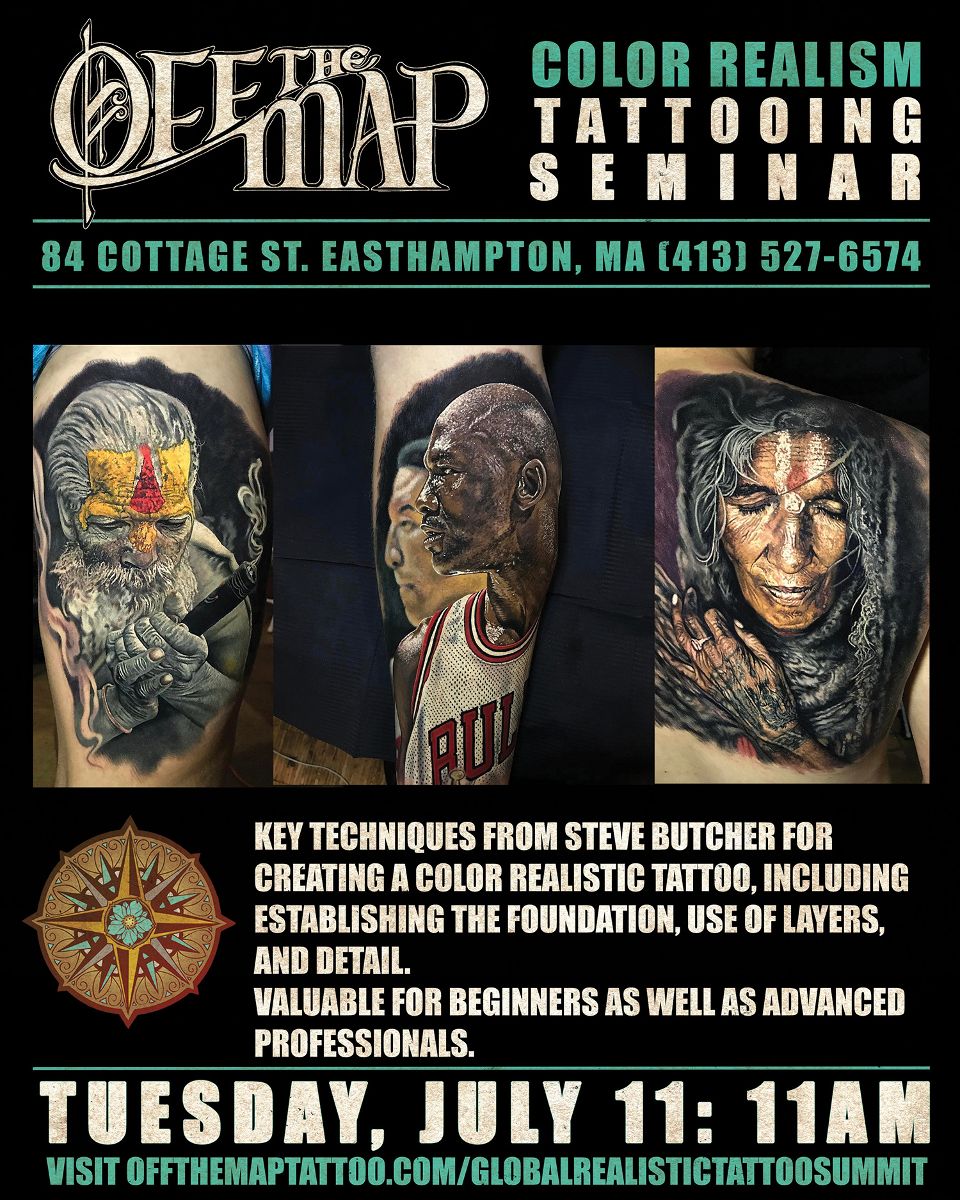 2 - 7
Sarah Miller Skintones in female portraiture Seminar with demonstration.
Course Goals
• Seminar will involve a 6 hour practical demonstration where techniques will be discussed involving the use of larger needle groupings vs. smaller, color choices to achieve smooth transitions in skin texture, color contrast and the ability to make a portrait have depth and longevity.
• Focus on blending realistic skin tones
• Primary demo will only use colors from the World Famous Valhalla Ink Set
• Questions will be accepted throughout the demo
Tickets:
In Person Ticket purchase includes:
• One (1) set of World Famous Ink (Sarah Miller's Valhalla Portrait Set)
• Raffle Entry for One (1) FK Irons machine (one artist to be selected to receive machine at the end of the seminar as raffle)
• After Inked care package
• FK Irons Care Package
• Discount for any purchase from FK Irons
Online Webinar only: $200
• Discount code for any FK Irons purchase
• Discount Code for World Famous Ink (Sarah Miller's Valhalla Portrait Set)
In person attendees receive her ink set. Webinar available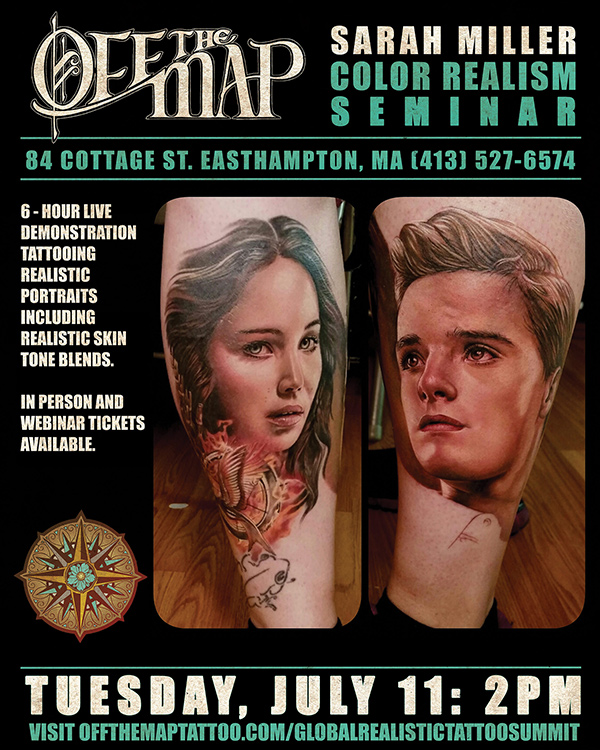 8 - 8:30 : Closing talk
Off the Map LIVE is webcast every Monday from Off the Map in Easthampton Massachusetts! Check out past episodes on our YouTube channel, and visit TattooNOWTV.com for more info.