Off the Map Tattoo Easthampton Massachusetts
Resident Artists: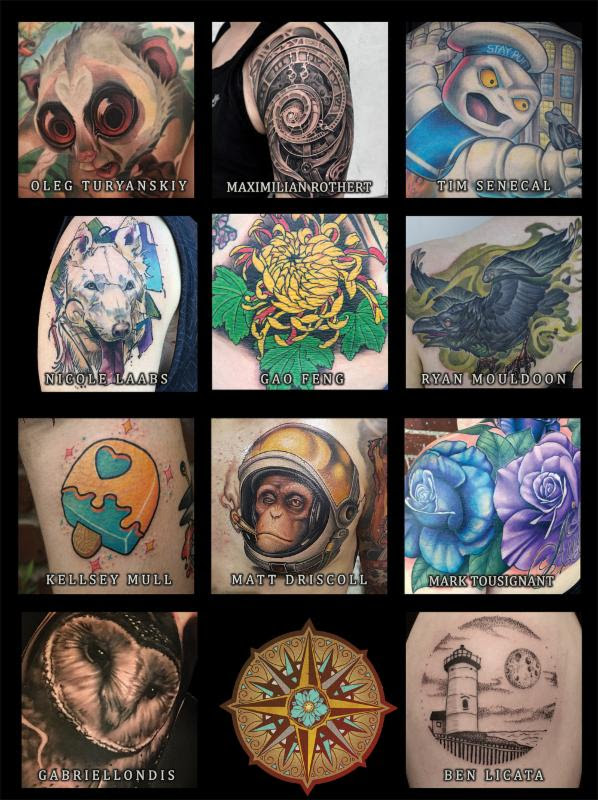 Support Staff:
Gabriel Ripley- Studio Owner, Creative Visionary
Steve Sanderson- Studio Owner, Event Coordinator
Kelly, Cas, Natalie, and Grace- Front Desk Staff
Ben Licata- Host of Off the Map LIVE!
Off the Map LIVE is webcast every Monday from Off the Map in Easthampton Massachusetts! Check out past episodes on our YouTube channel, and visit TattooNOWTV.com for more info.