Resident Artist

Northwest

Resident Artist

Northwest

Resident Artist

Northwest
Sunday September 25, 2016
Sara Eve Rivera will be back with us for just two days in October (and will be hanging with us at the Paradise Tattoo Gathering!) so if you'd like to book some time with her you should probably stop reading this right this instant and call us at (413) 527-6574.
Welcome back. In case you are just joining us, Sarah Eve will be returning from Artisan Tattoo in Pittsburgh, PA October 17th and 18th.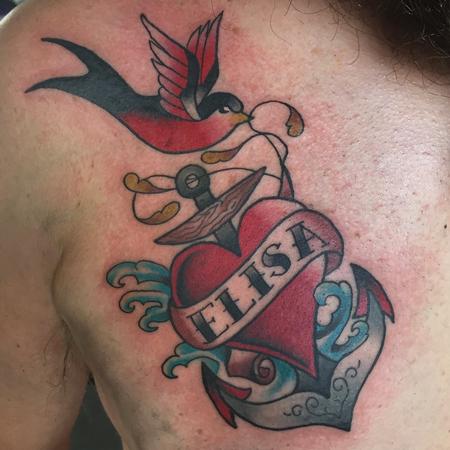 Sara specializes in bold, bright, traditional tattooing, and loves the Simpsons.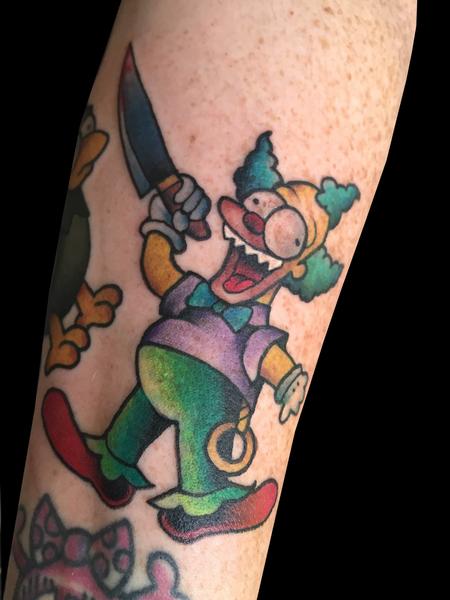 Check her out and book some time with her right now!
Tuesday September 20, 2016
Off the Map Tattoo is an appointment-based custom studio with a laid-back, but hard working attitude. We have a very positive atmosphere with helpful and knowledgeable staff. We are honored to have 12 amazing full time artists and an incredible guest artist roster of 50+ guests a year. Off the Map Tattoo is looking to train someone to be our part time/per diem front desk help. The right candidate will be asked to do odd tasks around the shop. We need a flexible, driven person with strong customer service skills, knowledge of the tattoo and art community, as well as level of commitment to learning the particular ins and outs of our shop. We're looking for a person who'd not afraid to talk a client through getting a $3000+ back piece but is willing to take the trash out at the end of the night. Ideally, you are a creative person who is capable of problem solving and thinking outside the box. This is not your average day job - which means night and weekend availability is a must.
This job requires a serious level of commitment and hard work. We take tattooing very seriously and while it is a very fun job, it comes with a lot of responsibilities that are not to be taken lightly. This is a chance for that right person to begin a career immersed in art and culture. It is not however, in any way, an apprenticeship or doorway to tattooing. While we can appreciate those who have the desire to learn to tattoo, we are not looking to fill that role.
Only resumes sent via e-mail to management@offthemaptattoo.com will be considered.
Thank you in advance to all that apply!
More News
Off the Map LIVE is webcast every other Sunday from Off the Map Tattoo in Easthampton Massachusetts! Check out past episodes on our YouTube channel, and visit TattooNOWTV.com for more info.