Friday November 27, 2015
In the spirit of giving, we want to show thanks to our clients by having a killer Customer Appreciation Gift Certificate sale for all of our awesome clients! Buy a $100 gift certificate and get a $50 Gift certificate for FREE!! The sale will run from Friday November 27- Monday November 30. This is a great time to treat yourself, or start on holiday shopping for the tattoo lover in your life!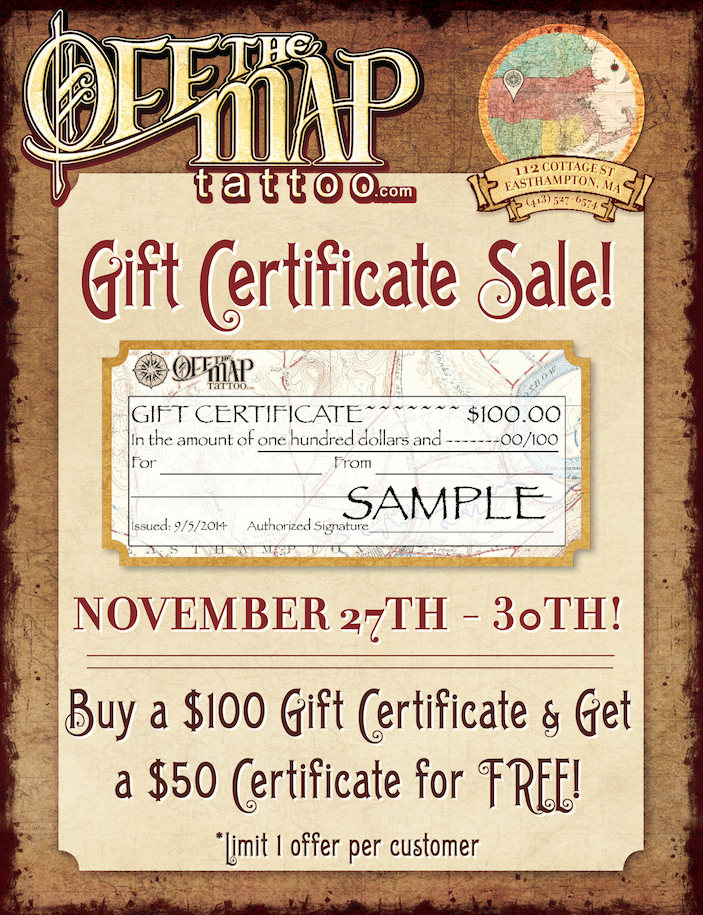 Use it all for yourself, split it up as gifts, whatever you prefer! No strings. Just an amazing deal. This is limited ONE PER CLIENT and can be used on any artist including guests. You can purchase gift certificates online (promotion will be automatically applied) or at the shop.
This will be our last gift certificate sale of the year, so if you need to do holiday shopping for the tattoo lover in your life, now's the time!

TO PURCHASE ONLINE CLICK HERE.
We also have walk ins all day on Saturday, November 28 with Gao Feng and Frank Ready! What a perfect time to grab a certificate and a new tattoo! Shop opens at 11:00 first walk in is at 11:30!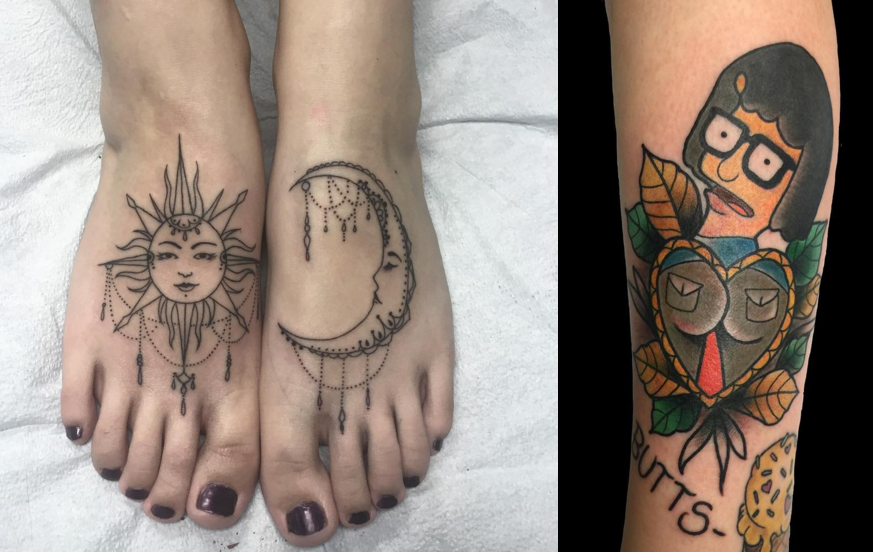 Feel free to call with any questions 413-527-6574!
Wednesday November 25, 2015
La chiusura del 2015 ci riserva un sacco di belle sorprese per tutti gli amanti e collezionisti del tatuaggio d'autore! Nelle 2 settimane centrali nel nostro studio di Cervignano del Friuli avremo infatti una serie di graditissimi ospiti pronti a tatuarvi senza fare migliaia di chilometri per andarli a cercare!
- 6-7 Dicembre da UK: MAX PNIEWSKI http://southmead-tattoo.co.uk/max/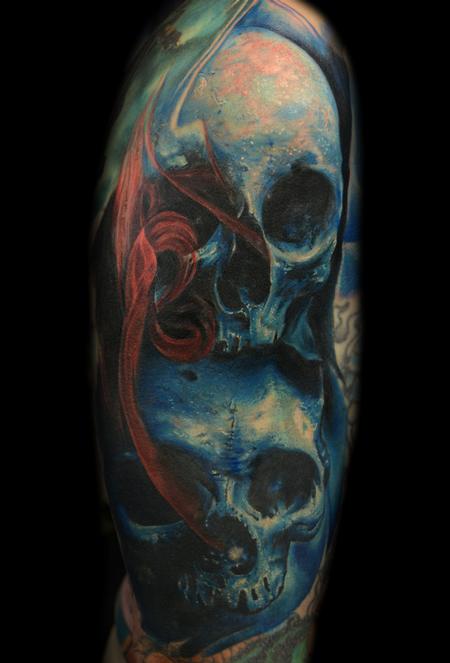 - 9-11 Dicembre dall'Italia: VINCENT ZATTERA https://www.instagram.com/vincent_bloodline/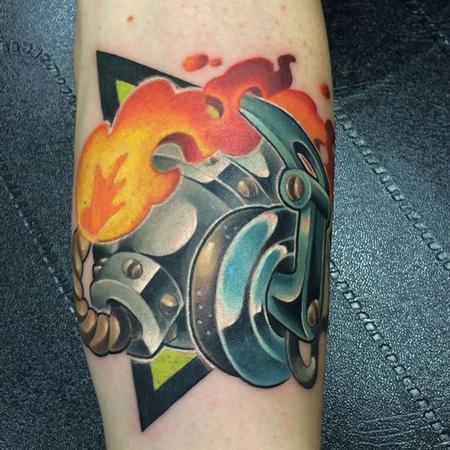 - 11-18 Dicembre dall'India: OBI http://www.obi1art.com/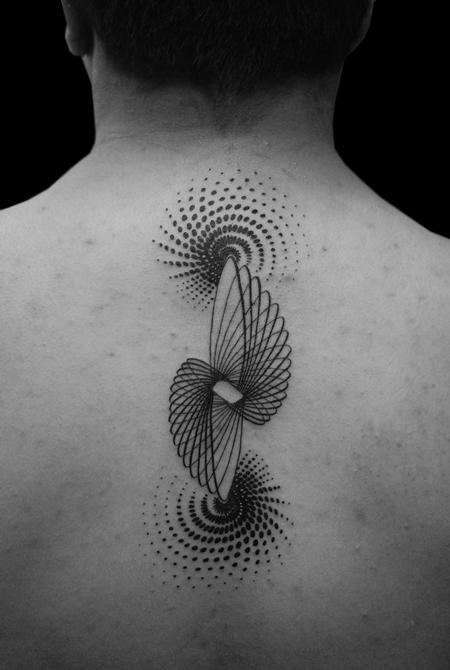 - 13-16 Dicembre dall' USA: JEFF GOGUE http://www.gogueart.com/ (GIA' FULLY BOOKED)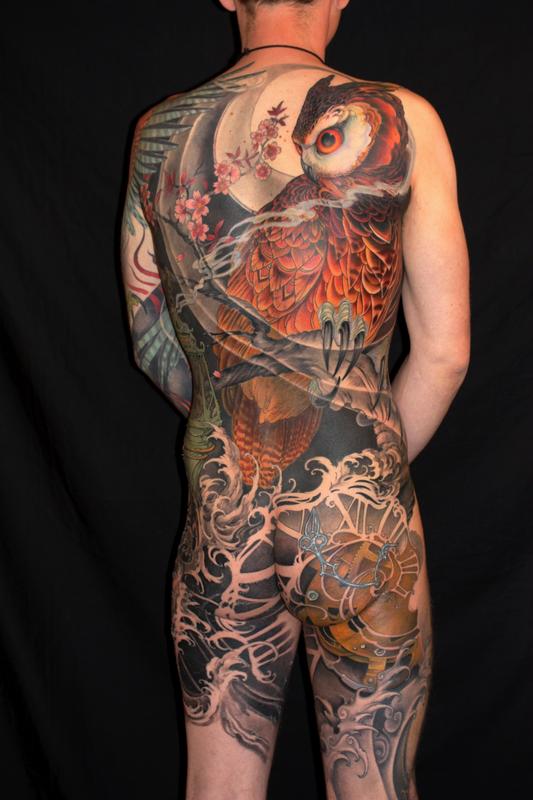 - 13-16 Dicembre dall' USA: JON HIGHLAND http://www.12monkeysonline.com/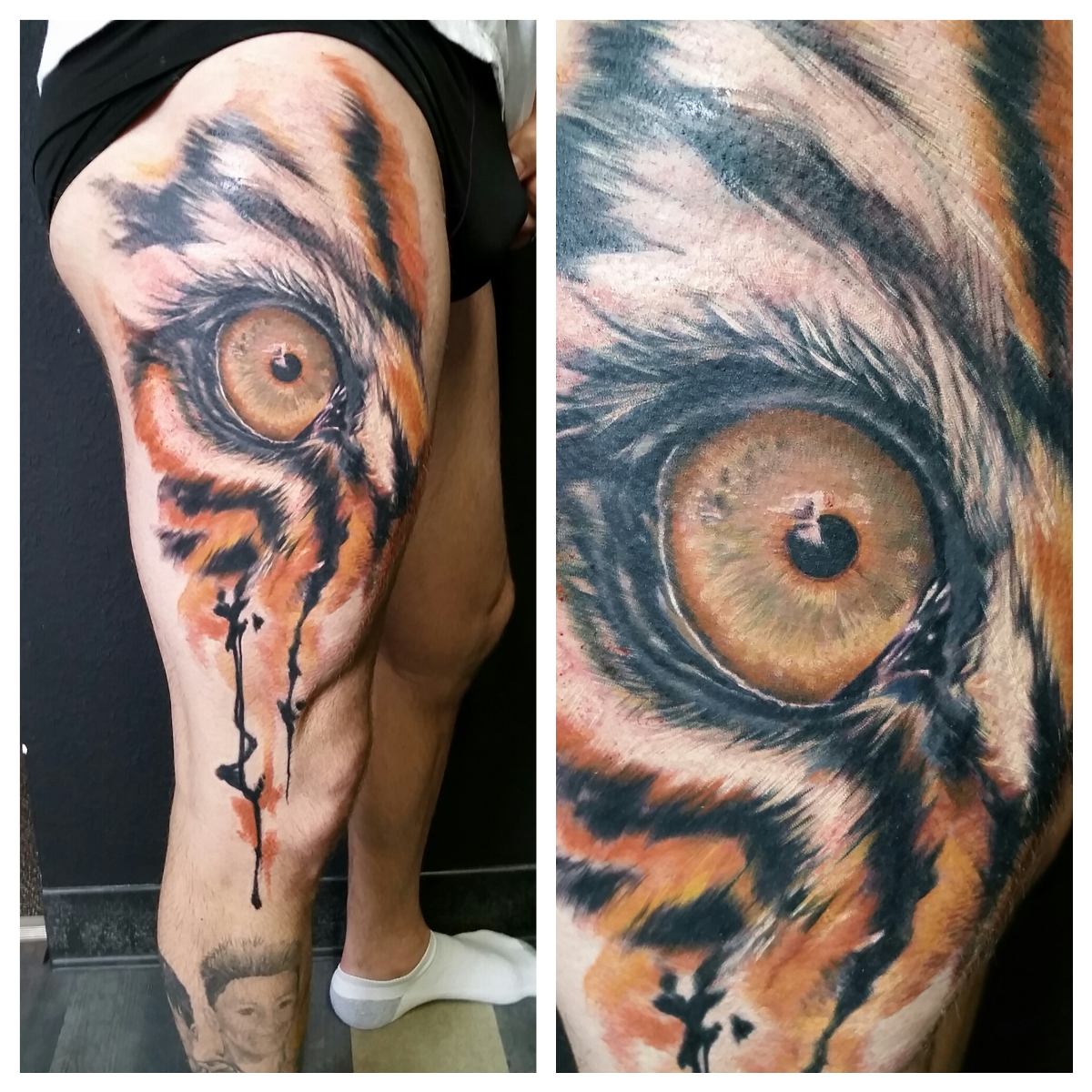 - 13-16 Dicembre dall' USA: DAVE KOENIG http://www.dkoenigart.com/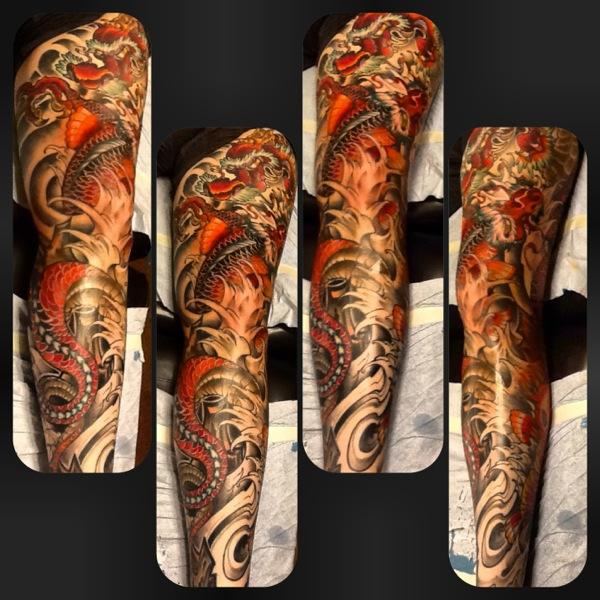 Vi aspettiamo in studio!
Off The Map Italy - Via Gorizia 27 - 33052 Cervignano del Friuli (UD) - italy@offthemaptattoo.com
More News
Off the Map LIVE is webcast every other Sunday from Off the Map Tattoo in Easthampton Massachusetts! Check out past episodes on our YouTube channel, and visit TattooNOWTV.com for more info.